Clemens, 17, Yr 13
I'm a German national and was always very keen to go to England, so I got in touch with an agency, which specialised in linking students with schools. One really important thing for me was to keep on playing hockey at a high level, and so pretty quickly Worksop College & Ranby House was suggested to me. I came to visit Worksop to play hockey and have a look around the school and was amazed from the first moment.
There are lots of great things about this school and it is difficult to pick one out. But for me, it's probably the community. I, as a full boarder, live with so many great people - it's amazing. Also, the relationship between the teachers and the students really does benefit from this sense of community.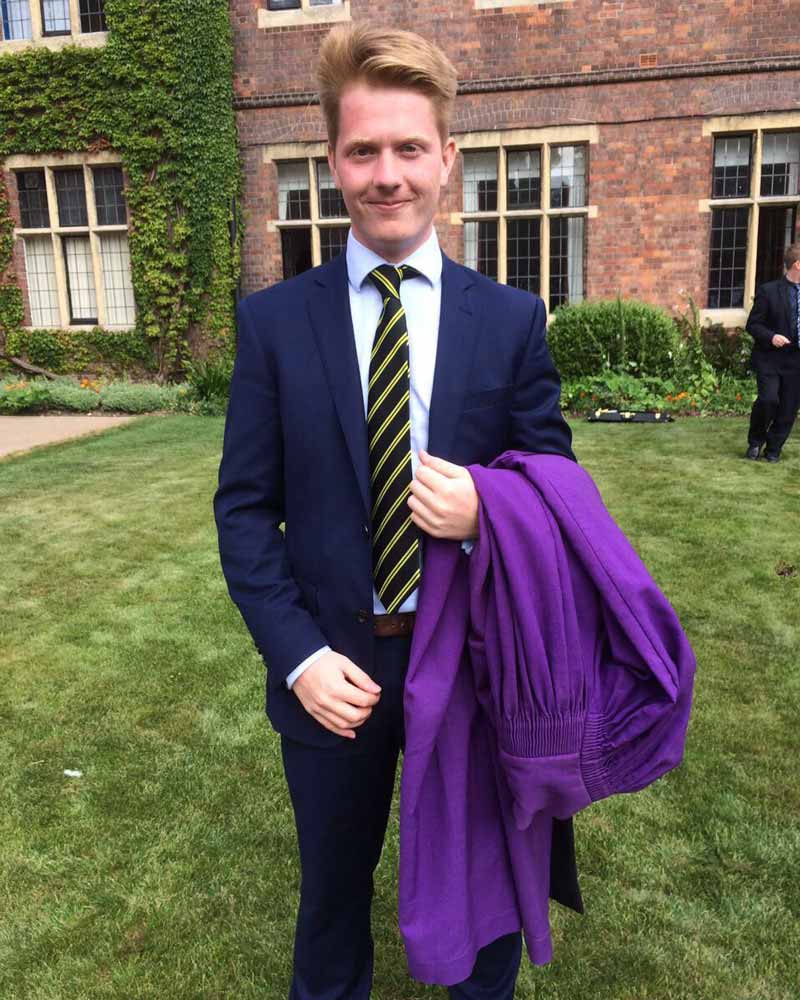 I initially came to Worksop College and Ranby House for a year but ended up staying for three years. I have also just been made Captain of School for 17/18.
I think it's great that international students have just as much opportunity to be considered for positions of responsibility than a student from the UK.
We are a great community and are happy to take on anyone who wants to be a part of it. The more you engage yourself, the more you will get out of it.