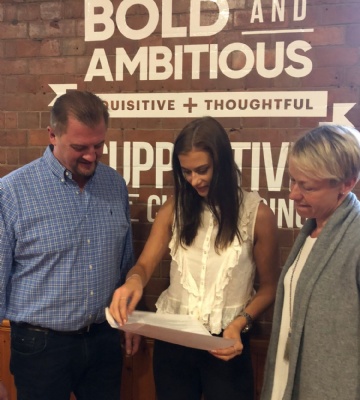 It was celebrations all round today, as our class of 2018 received their A-level results.
The results come after A-levels in England have changed, seeing a move away from coursework and a return to students being marked on final exams.
The reform has had a national impact on results, with the proportion of students in England gaining the top grades falling back this year.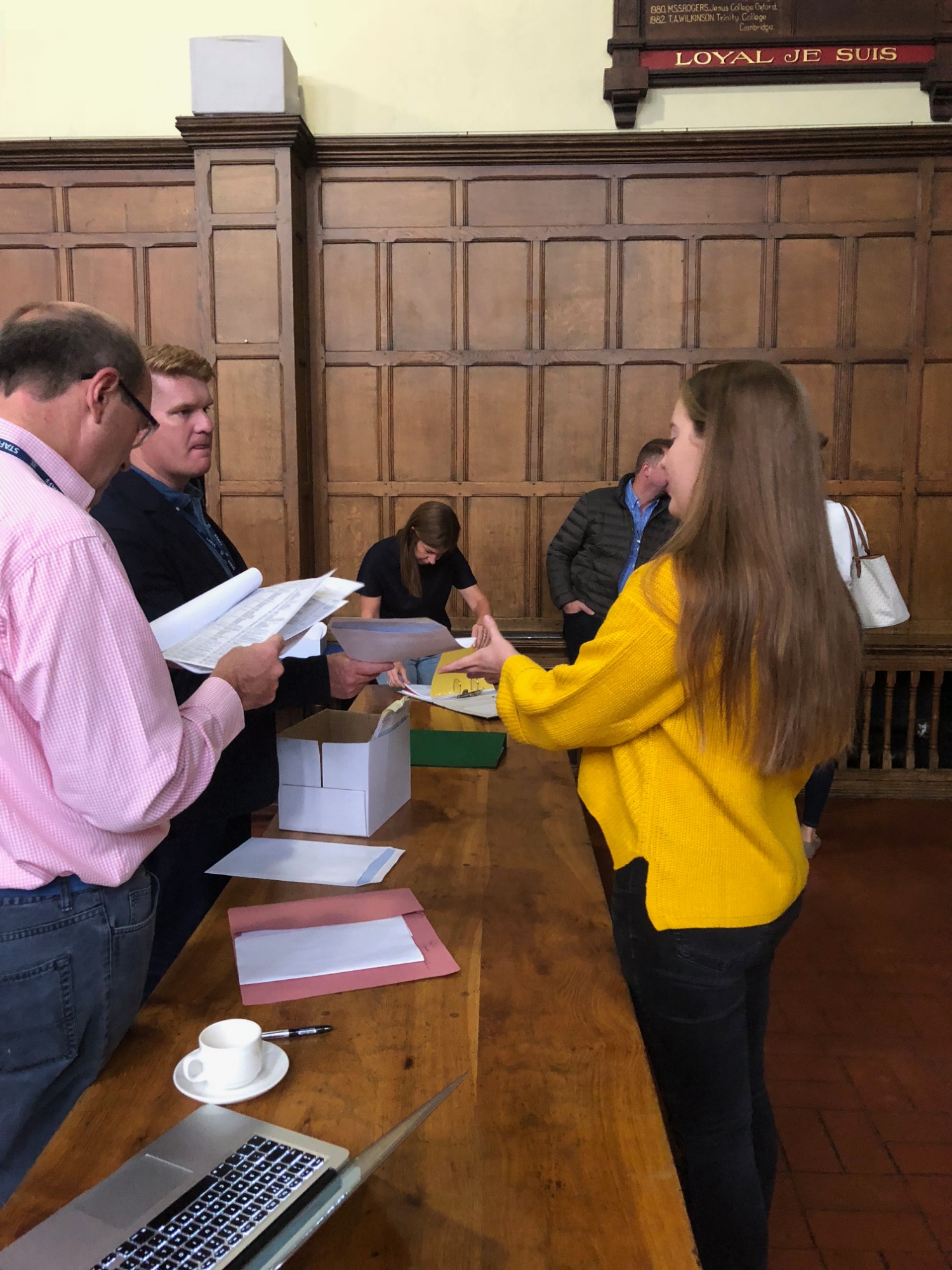 Despite the reform, our pass rate has remained consistent from 2017 to 2018, with an overall pass rate of 96.1% and an impressive 24 subjects seeing a 100% pass rate. And with A* - C grades the school has seen the average maintained, with just under 70% of students achieving A*- C.
The high spirits were infectious, as students discovered their results, alongside parents and staff.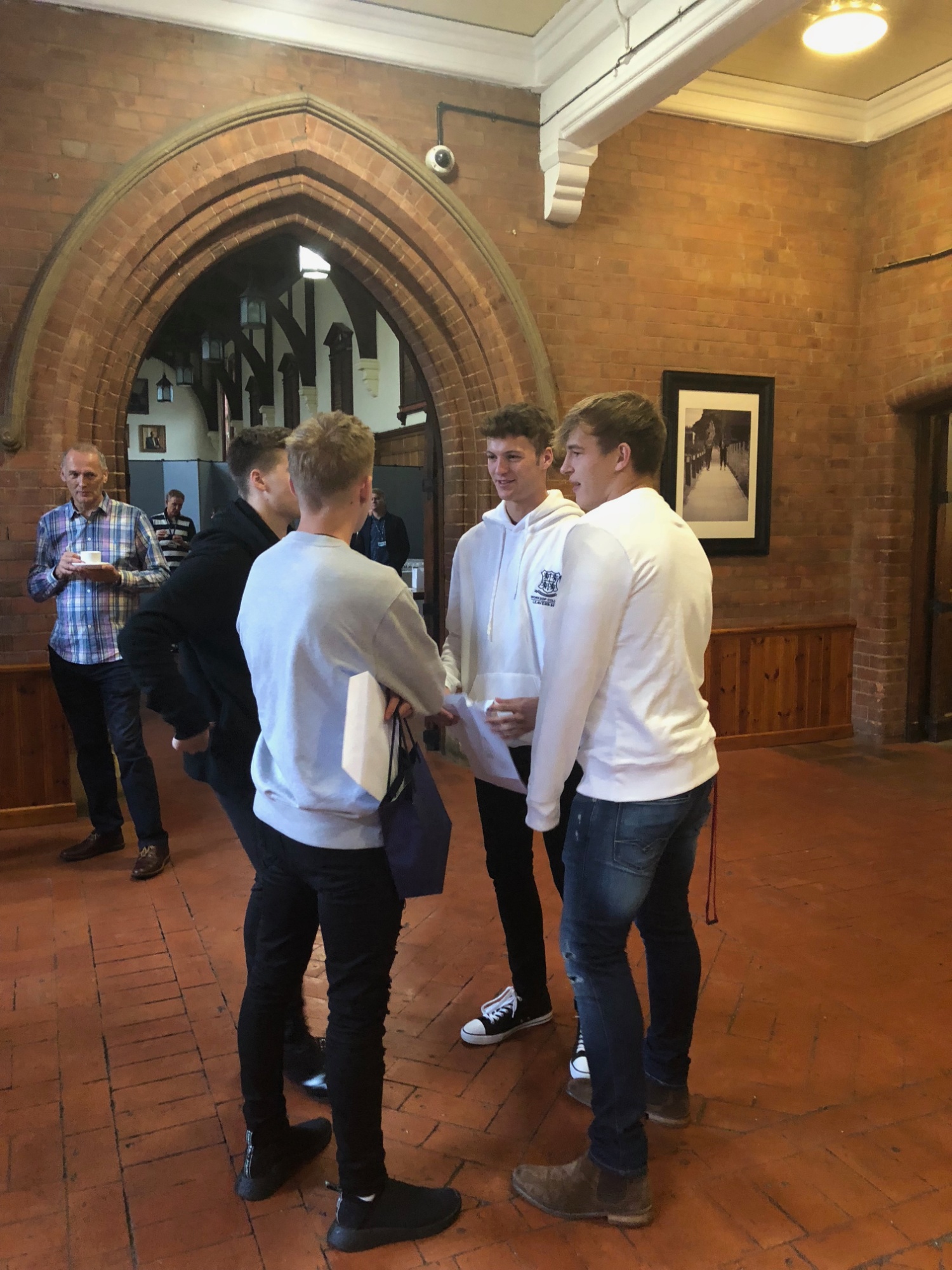 Ted Yang who wasn't able to attend today, has achieved 3 A*'s and 1 A, Ted will be going to study Physics at Imperial College London.
Joining Ted in his success is Abi Speight who is heading off to University College London to study Neuroscience - Abi achieved 2 A*'s and an A.
Joining Abi at University College London (UCL) is Daisy Wong and Emma Cheong.
Heading off to Durham University to study Anthropology, is Katie Doncaster who achieved 2 A's and 1 B.
"I got my first choice, I'm so happy!", she said.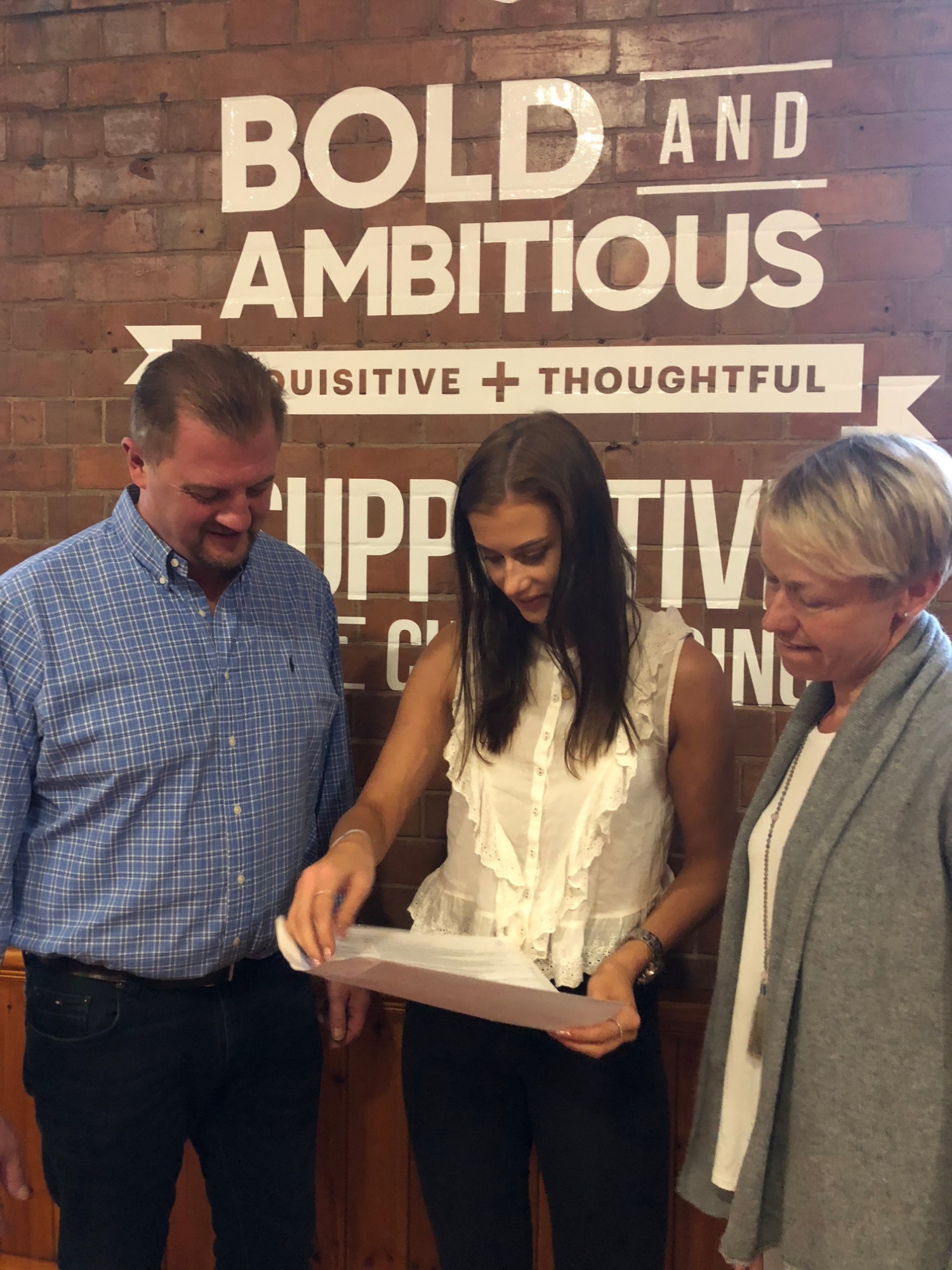 Huw Brown (3 A grades) is also in a celebratory mood as he found out he had secured his place at St. Andrews, studying Classics.
"I'm going to be really sad to go, but really excited for the next step," he said.
Huw started his educational career at Ranby House and so today marks the end of 13 years at the school.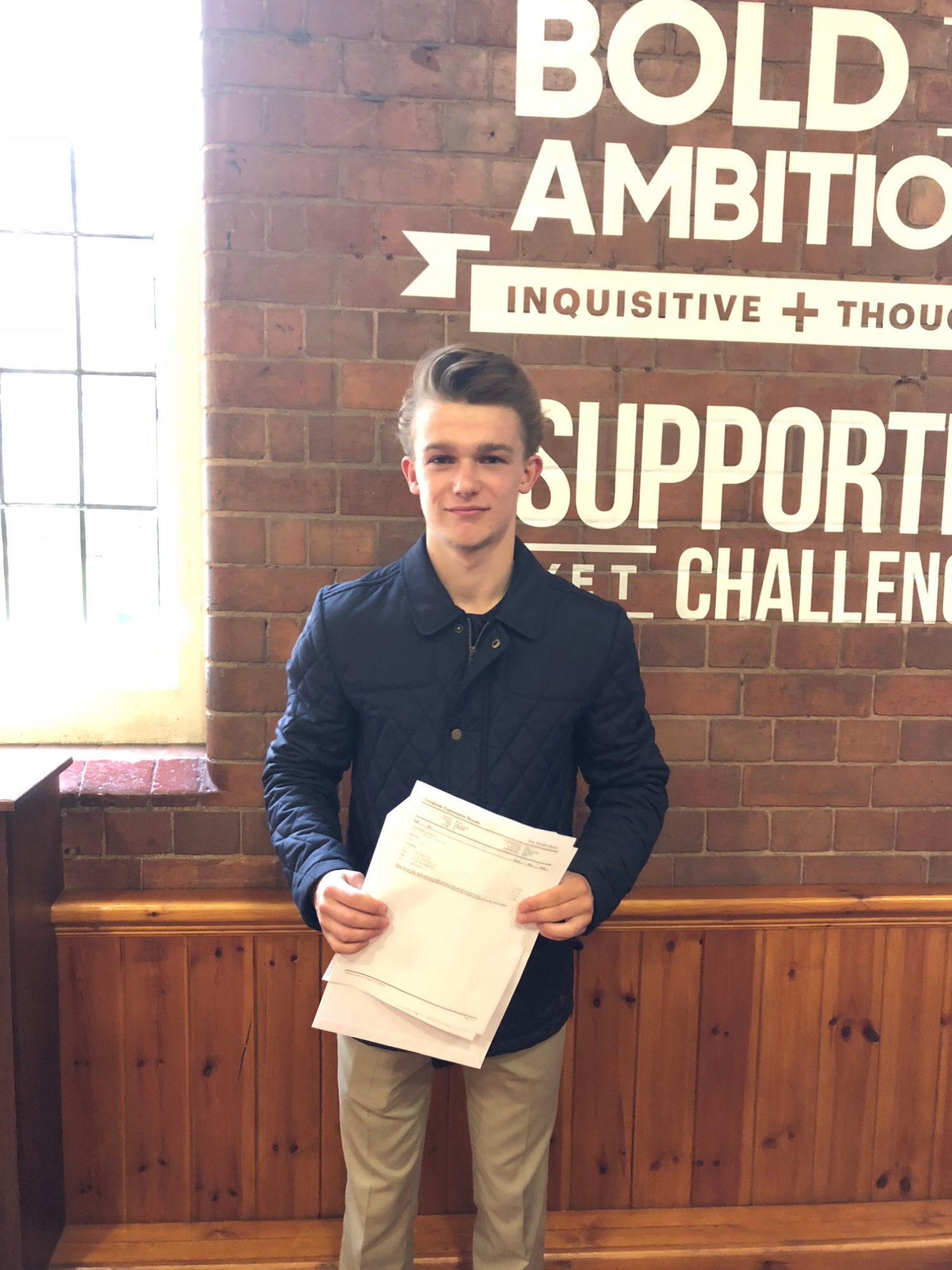 It was also good news for Martin Rose who secured his place at Edinburgh to study Ancient History, Martin's results follow him being selected to play for Scotland's national hockey team.
Martin said: "'Words can't really describe it to be honest – I'm so happy."
Martin's sister, Charity who came along to support him today was also delighted: "I'm just so proud of him", she said.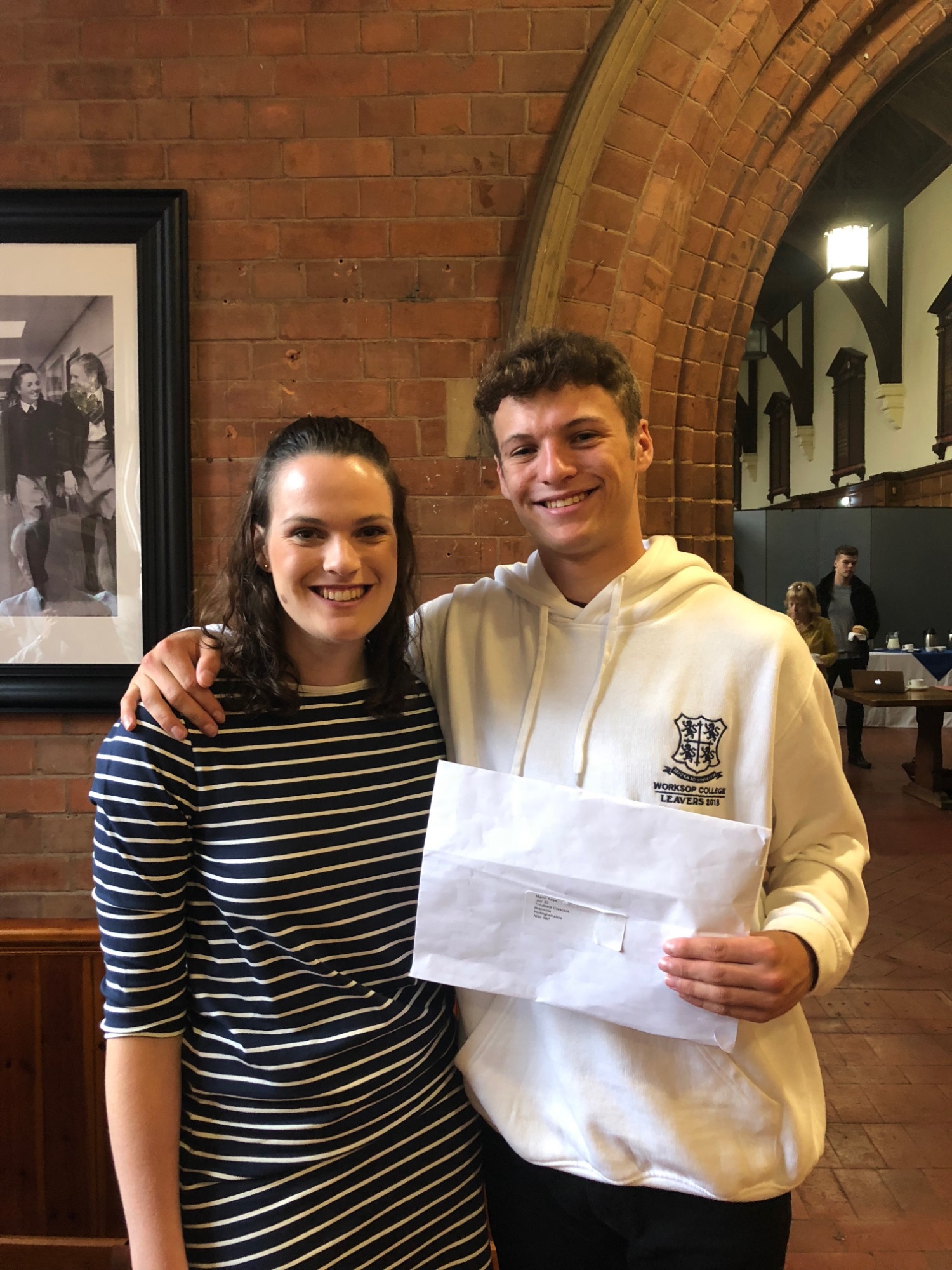 Christian Waddington, who has also been all the way through the school, joining at nursery, was overjoyed with his results. Chris will be joining the RAF to train as a Pilot. Christian still can't quite believe his results, saying, "It hasn't quite sunk in yet!"
Christian's Dad, Christopher Waddington, who is an alumnus of the school himself, shares his excitement: "We're just so pleased with everything the school has done for Christian. It couldn't have gone better."
Mrs Waddington agrees, "It's the support that pupils are given and confidence the school instils in them." She remarked.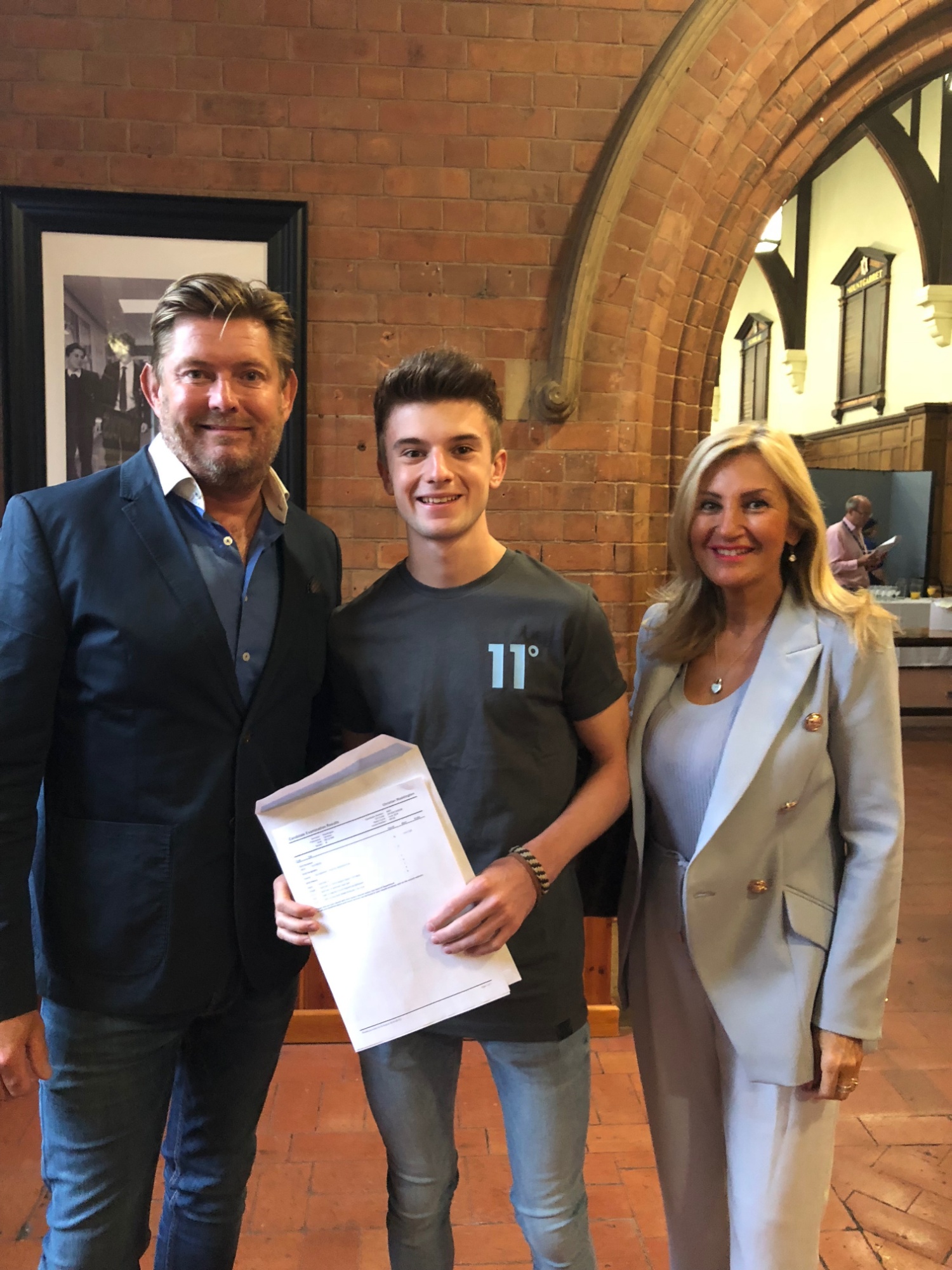 Grateful parents was the order of the day, with Ms Allen, mum to Mirren, saying: "I'm delighted for her. The support she's received has been amazing and this environment has been just right for Mirren."
Mirren will be going to Manchester to study Business.
Jodie Wright who will be going to Leeds Beckett, attended today with her parents and said: "I'm surprised! Just so so pleased." Mum agrees "This is a big thing for Jodie. Her confidence has come on leaps and bounds".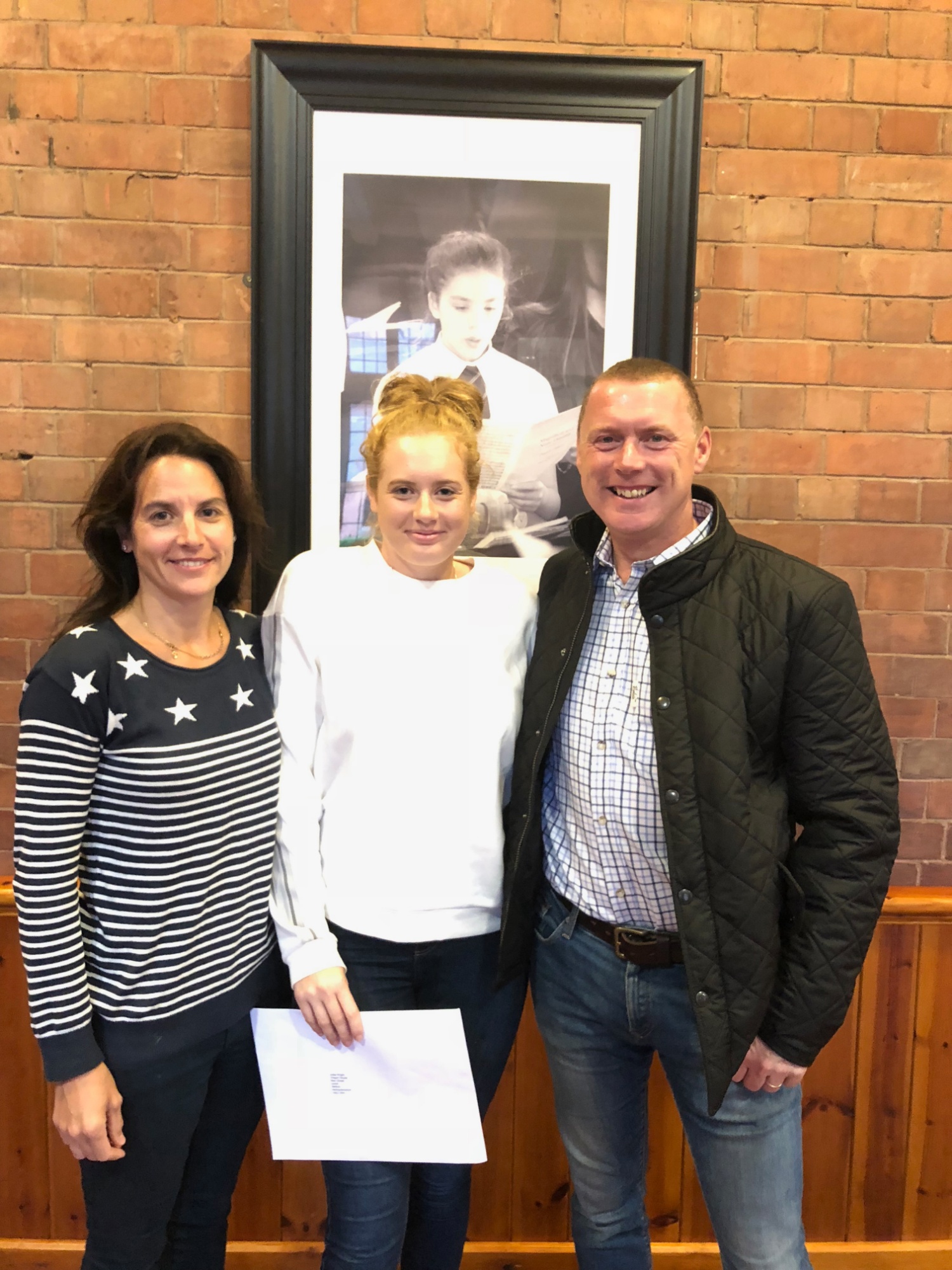 The Sixth Form team were in a jubilant mood as a number of subjects including, English Literature, History and Further Mathematics received a 100% A*-C pass rate.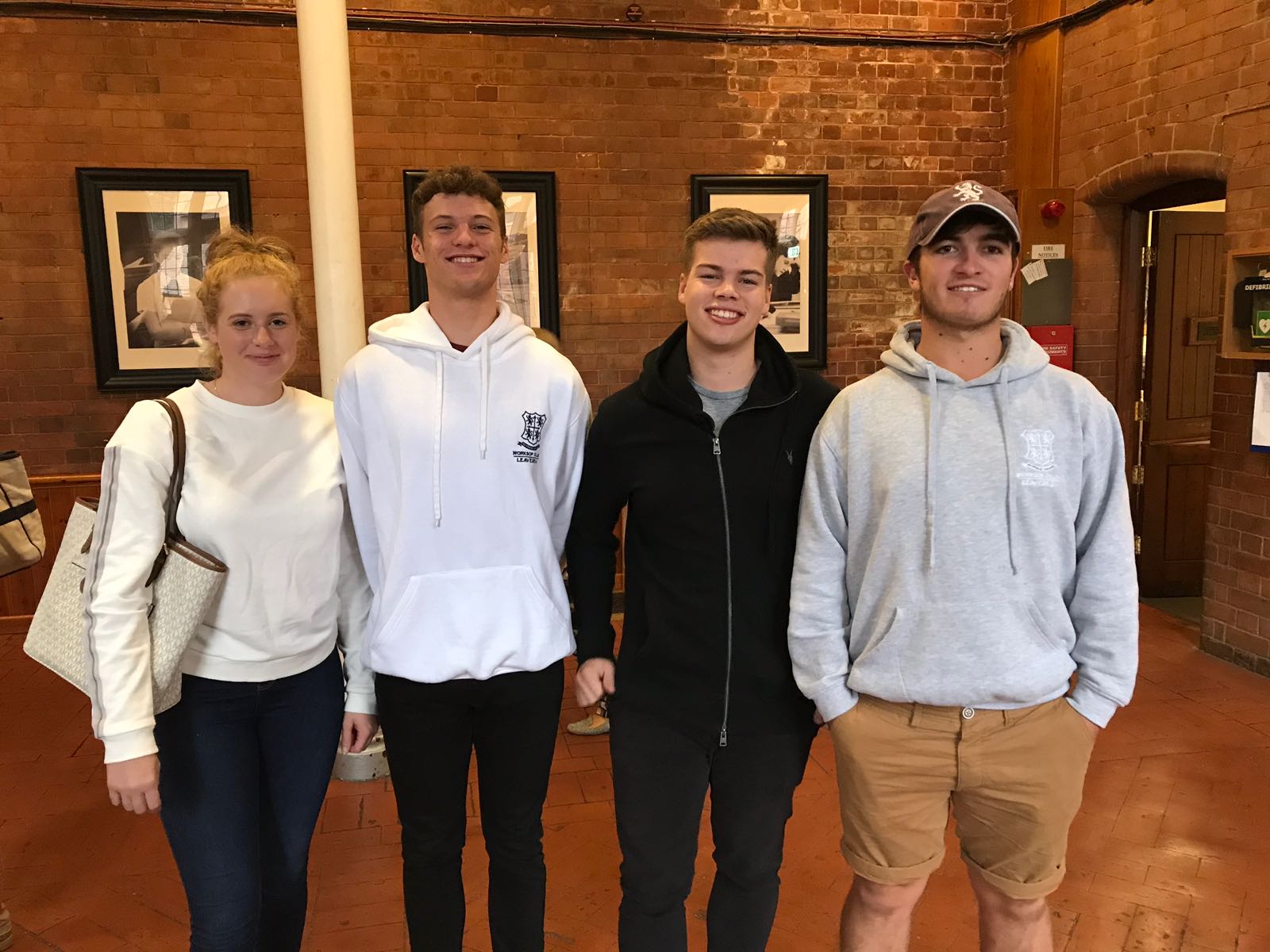 Headmaster, Mr. Gavin Horgan said: "In another year of national volatility of results, our extended support programme has paid off. Our results period began on Tuesday evening with a Q&A session for parents and today, numerous staff were available from 6am, such that many of our students were able to 'trade up' their offers, securing their first choice or better. It's important to remember that this is the culmination of many years of hard work for our students and we are very proud of them."
Find out more about joining our Sixth Form, get in touch with our Admissions Team on 01909 537100, email admissions@wsnl.co.uk