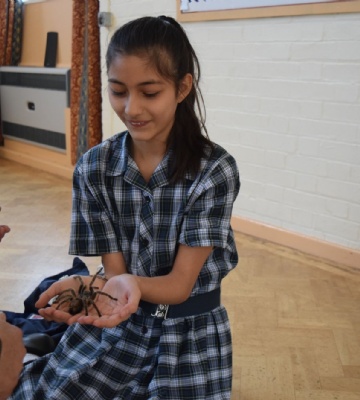 As a stimulus during the recent Book Week at Ranby House, every pupil from Nursery to Year 6 was able to 'Meet a Creature' with Dean Roots, the local ranger and MD of the afore-mentioned company.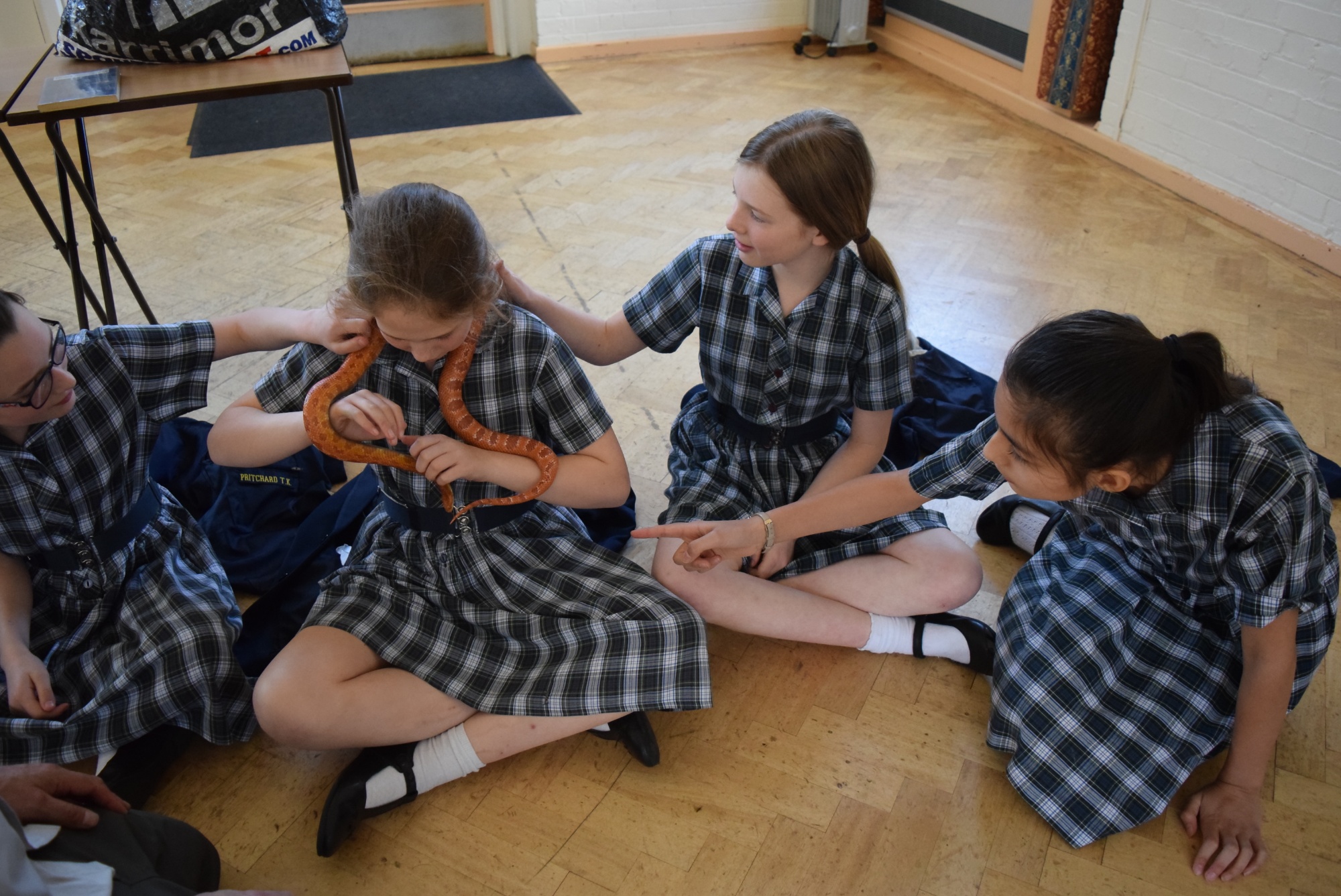 Every student from three to eleven years old enjoyed an exciting animal-handling workshop and shared in the enthusiasm of interacting with a collection of friendly creatures. Reptiles, amphibians, insects and mammals were on show during the recent animal-themed Book Week.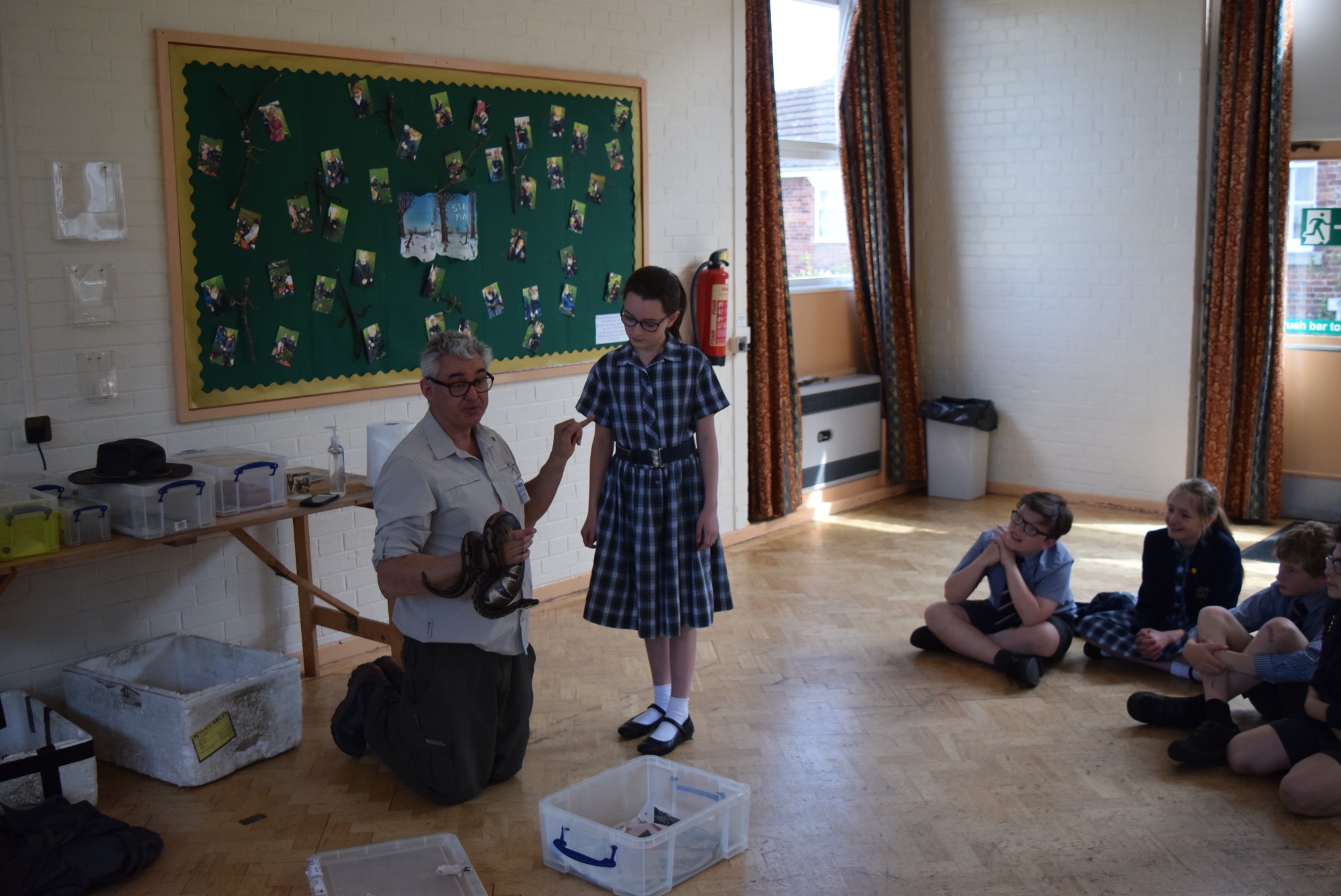 For all children, there was a chance to cuddle a chinchilla and stroke a stick insect! For some, it was more about overcoming their fears and increasing their understanding in the 'See it and Feel it' session.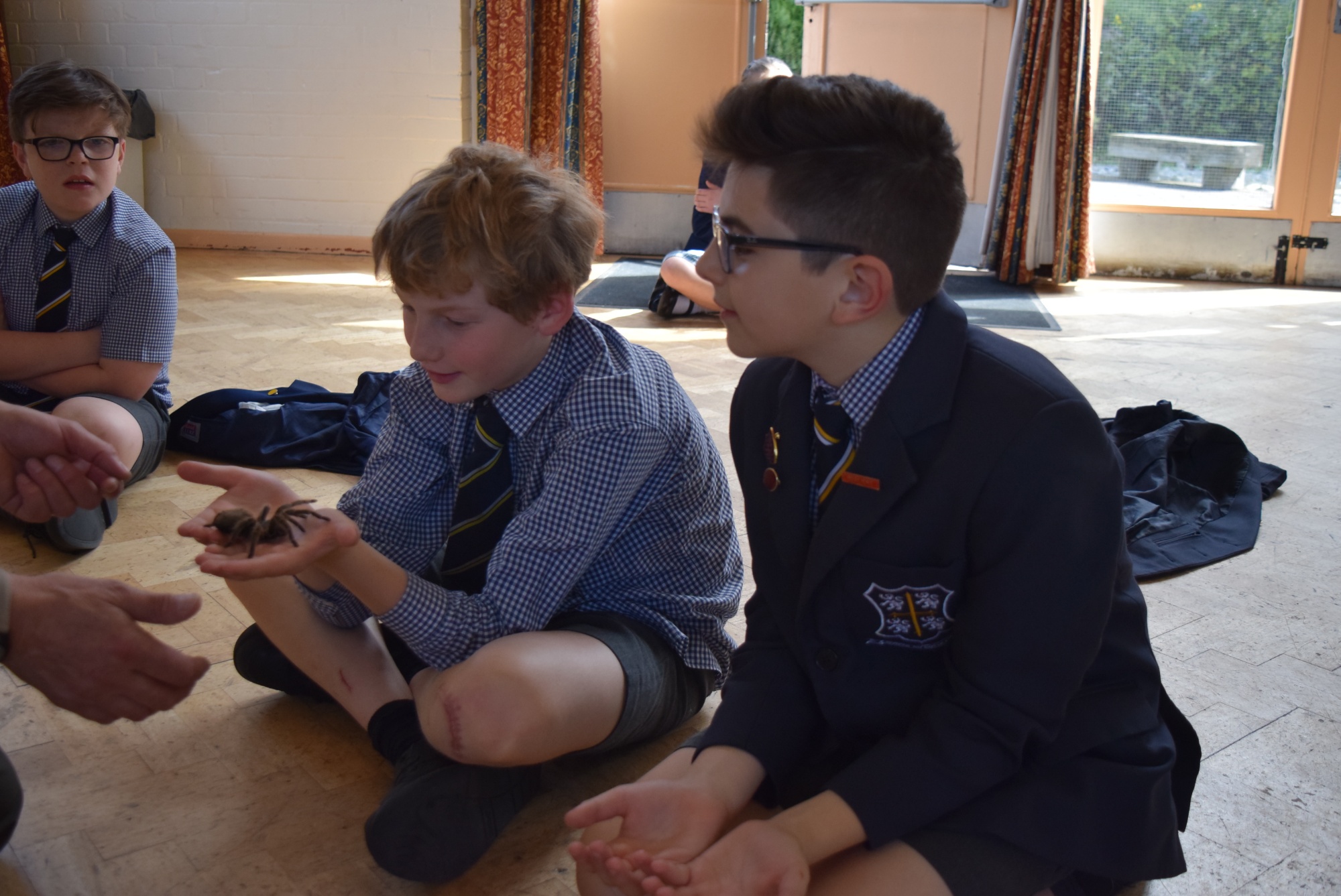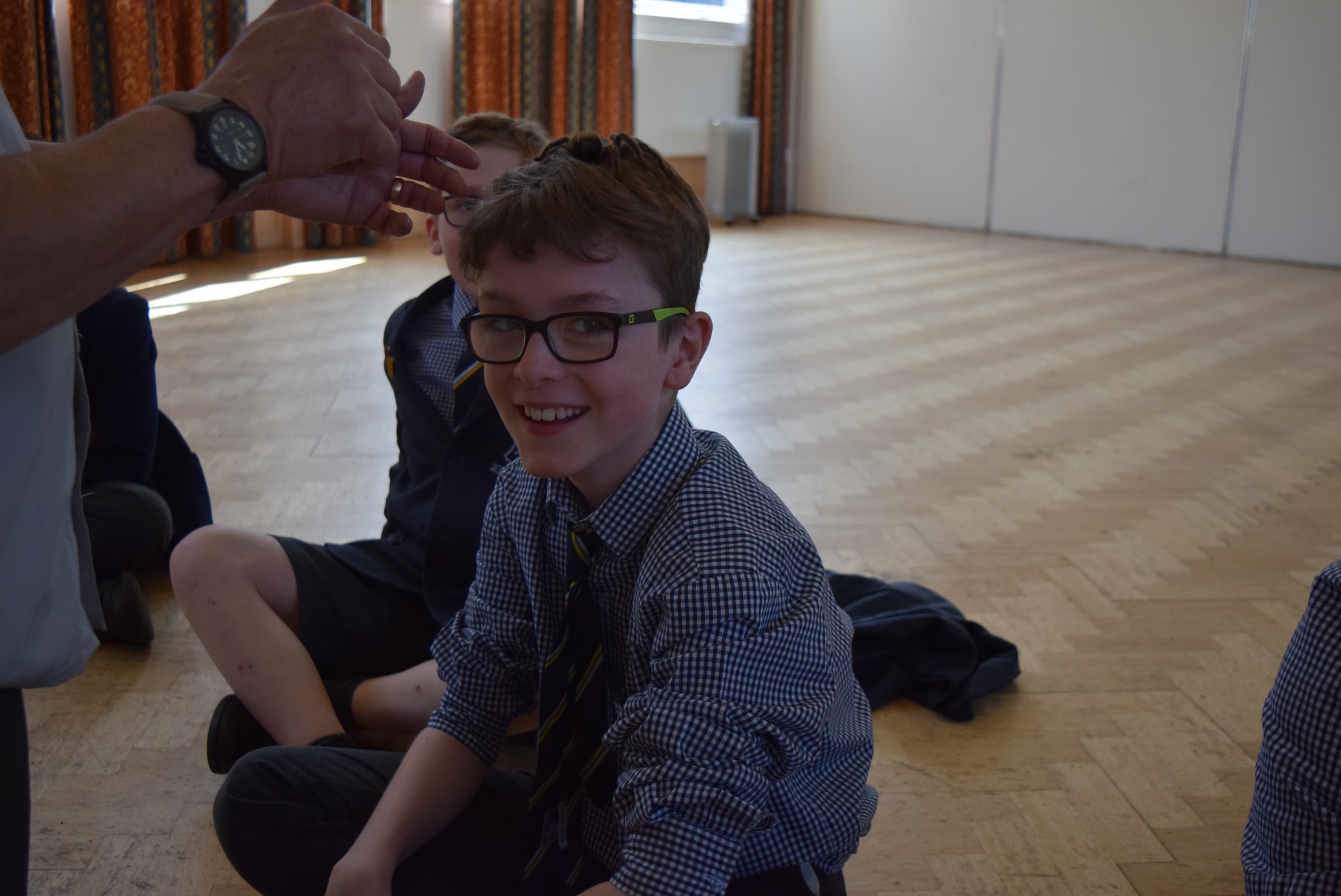 Hugo, aged four, was delighted to meet Boris and could describe in detail what he looked and felt like. This is all the more impressive when you learn that Boris is a spider, and a tarantula at that, whom Hugo held and even had sitting on his head! The whole experience was a wonderful stimulus for language development. It led to discussions about the similarities and differences between the many different creatures and was the spark for descriptive writing.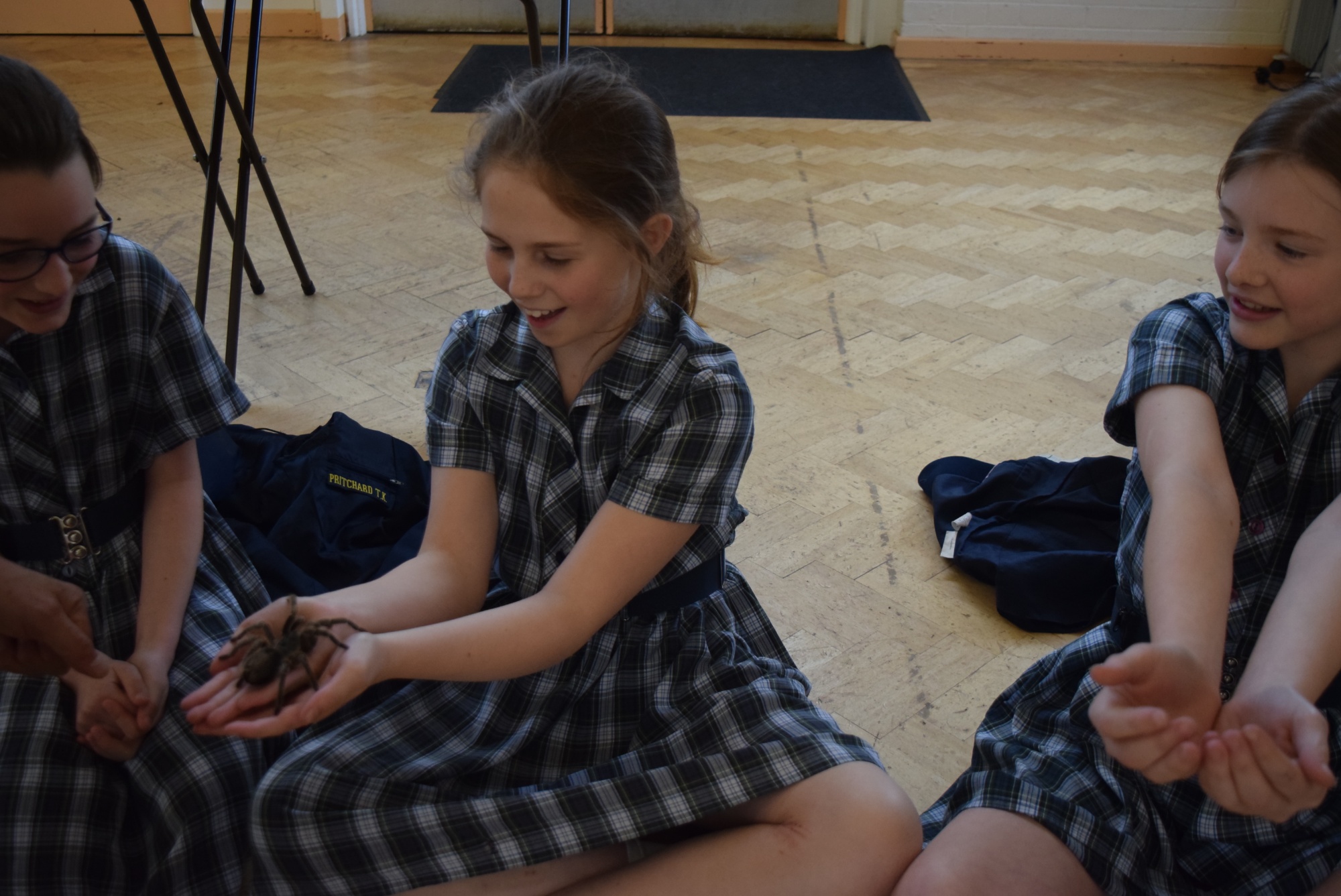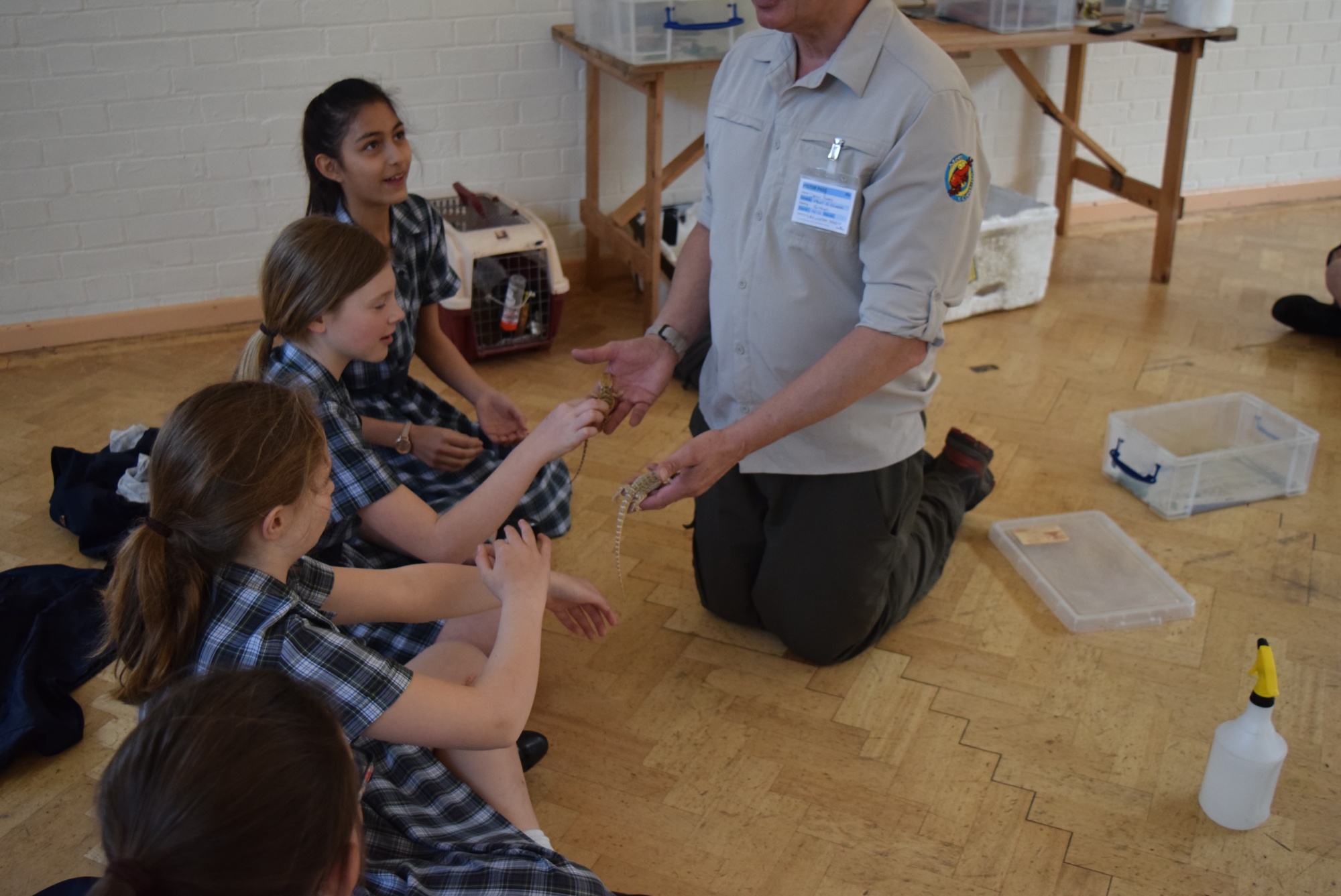 The bespoke approach to each workshop meant older children were able to make cross-curricular links to learning in Science about life processes, living things and adaptation. Year 3 students, Holly and Neve, were able to link the workshop learning to their current 'Imaginative Learning Project', Predator, as they identified the tortoise's camouflage was 'cryptic' and not 'disruptive', enabling him to blend into his surroundings for protection.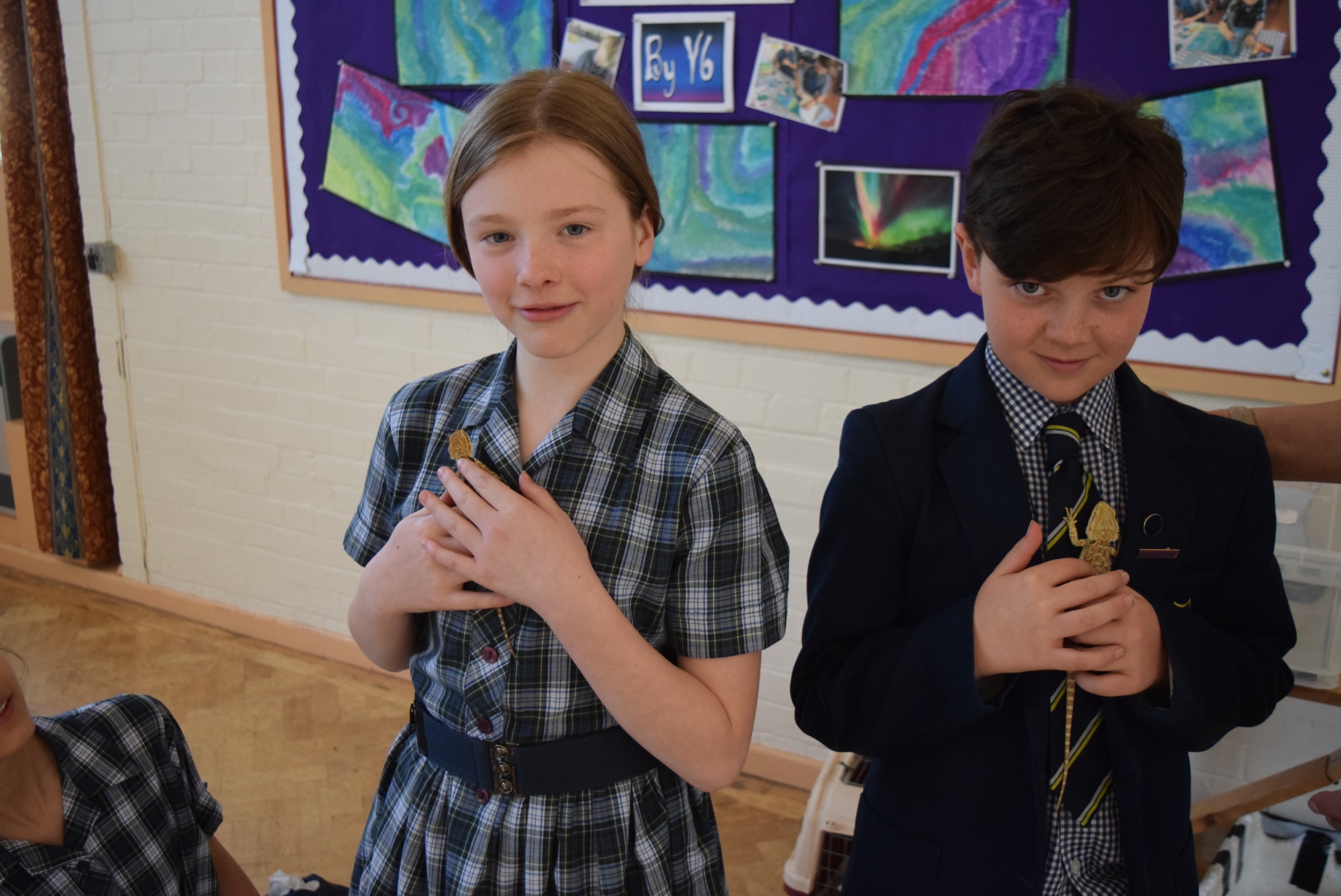 Our Year 5 pupils, who are currently studying the text 'AniMalcom' by David Baddiel, made very clear links between the chinchilla in the story and Smokey the chinchilla from Meet A Creature!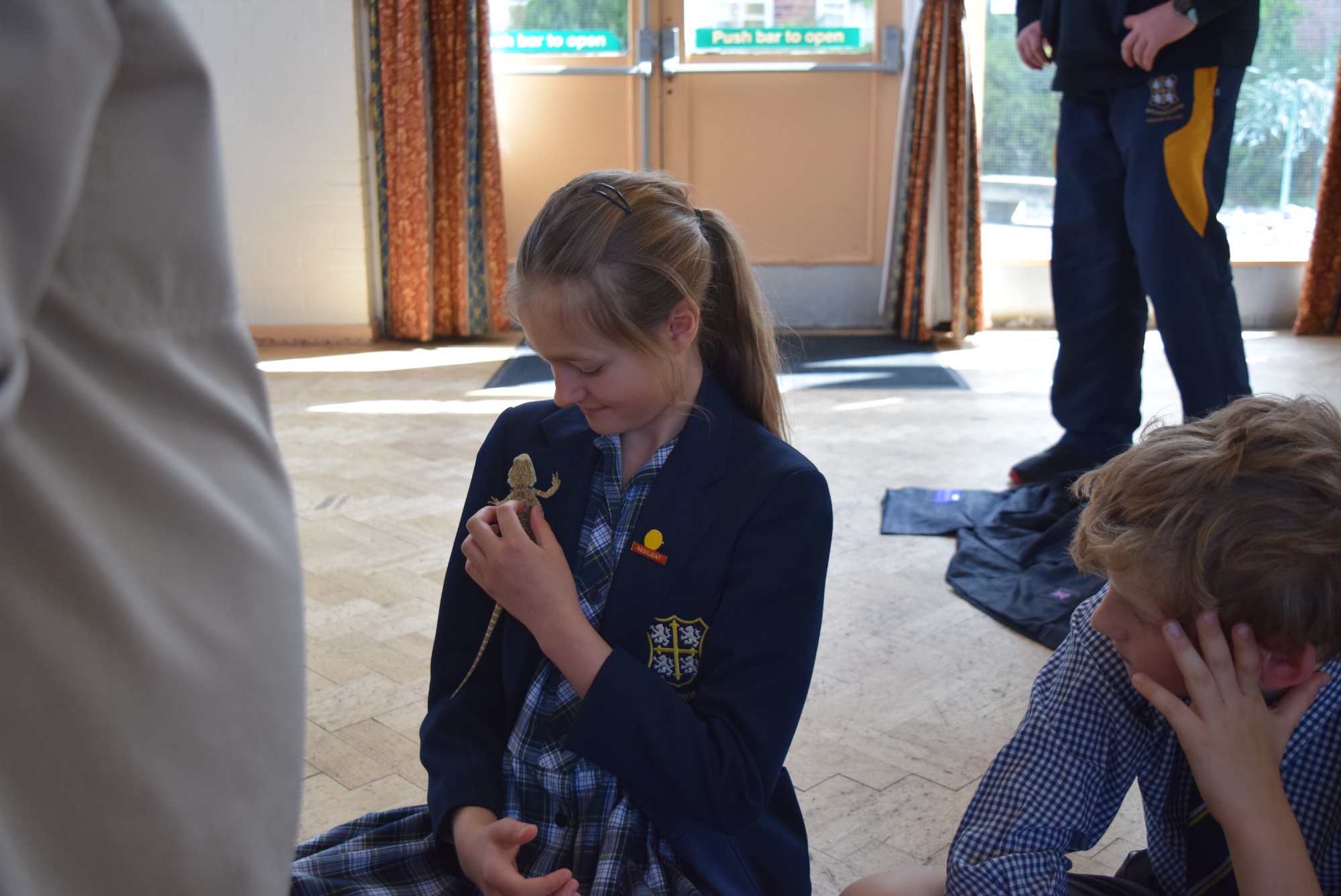 Year 5 student, Vrishin explained,
"They have such fluffy fur and are so soft. They are amazing close-up!"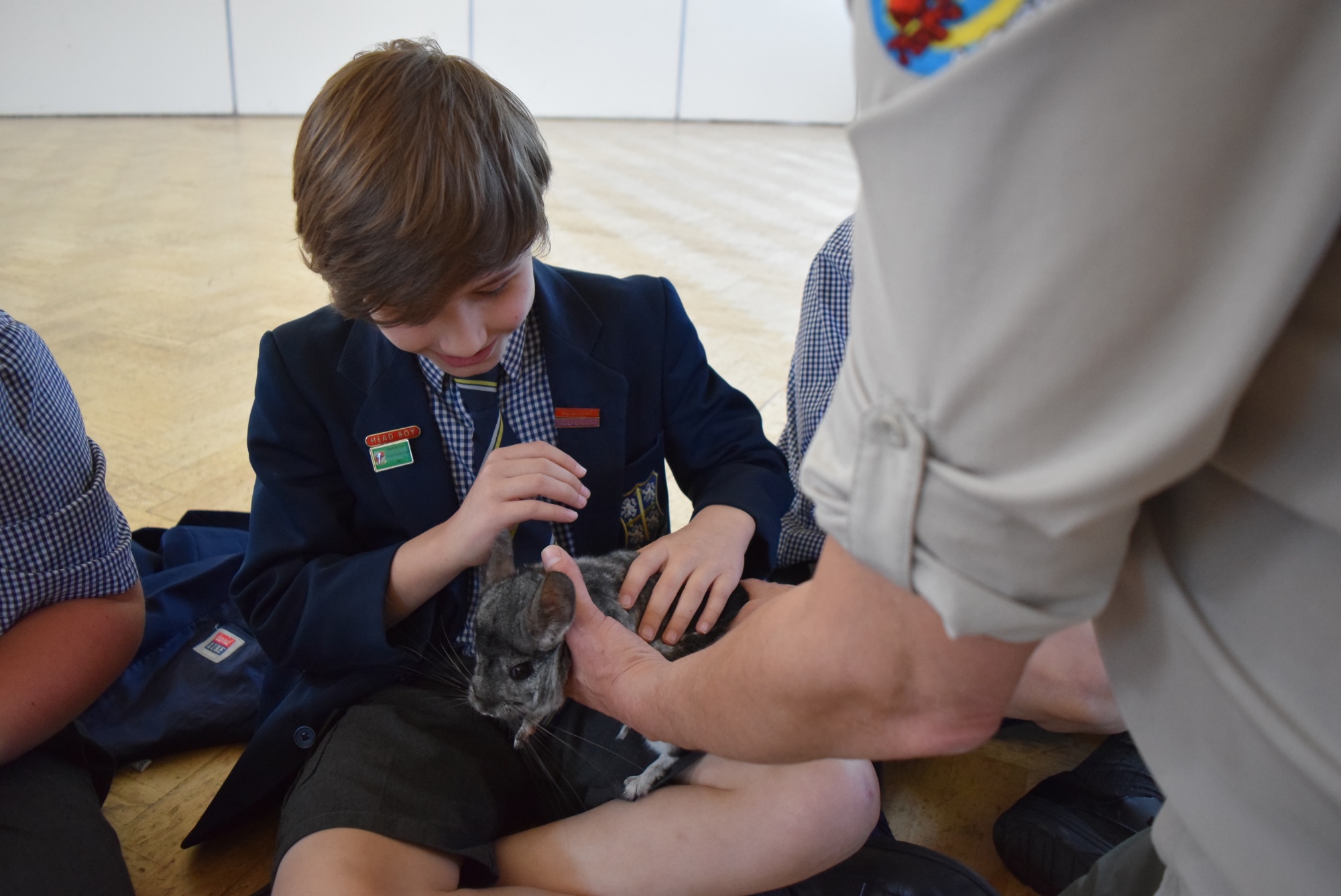 The pupils were inspired to create an extended written recount of the day, with a twist…. Anthropomorphism. The piece had to be written from the creature's point of view, with human characteristics. Oliver's 'Day in the Life of a Crested Gecko' was full of empathy and understanding, especially when he captured the relief felt by the gecko when he was cared for by a pair of gentle hands…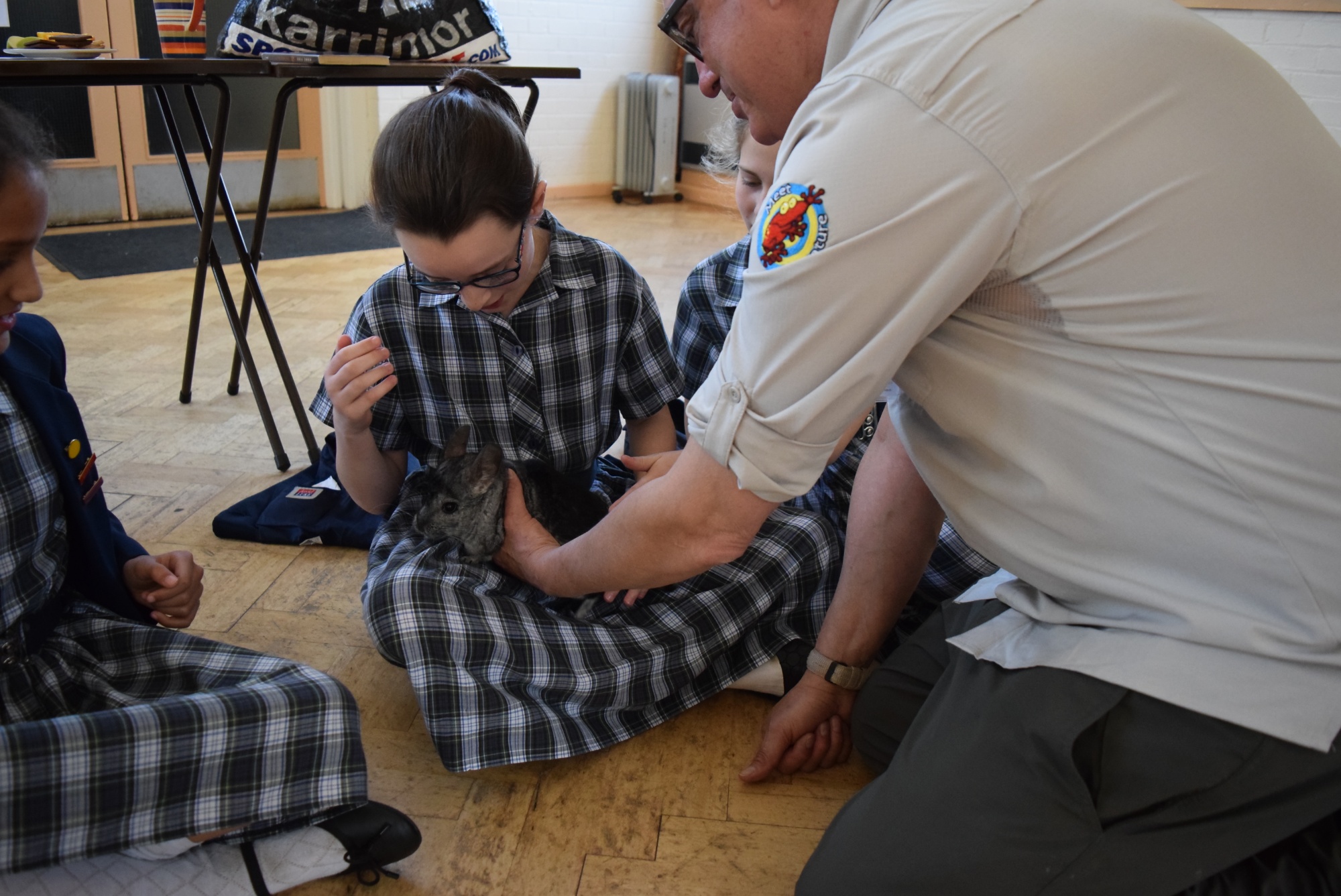 Poppy in Year 6 wrote about a python, who appears to have a sinister sense of humour!
"Some of the warm mush bags were afraid of me. I don't know why. I'm beautiful. It was funny watching them shrink - I felt so powerful! Everyone was sitting in a circle and the big mush bag, my owner (well, my food keeper) who I know as Derek, but who they called Sir, was showing them all my body parts and asking them silly and obvious questions. Those mush bags know nothing! Ha!"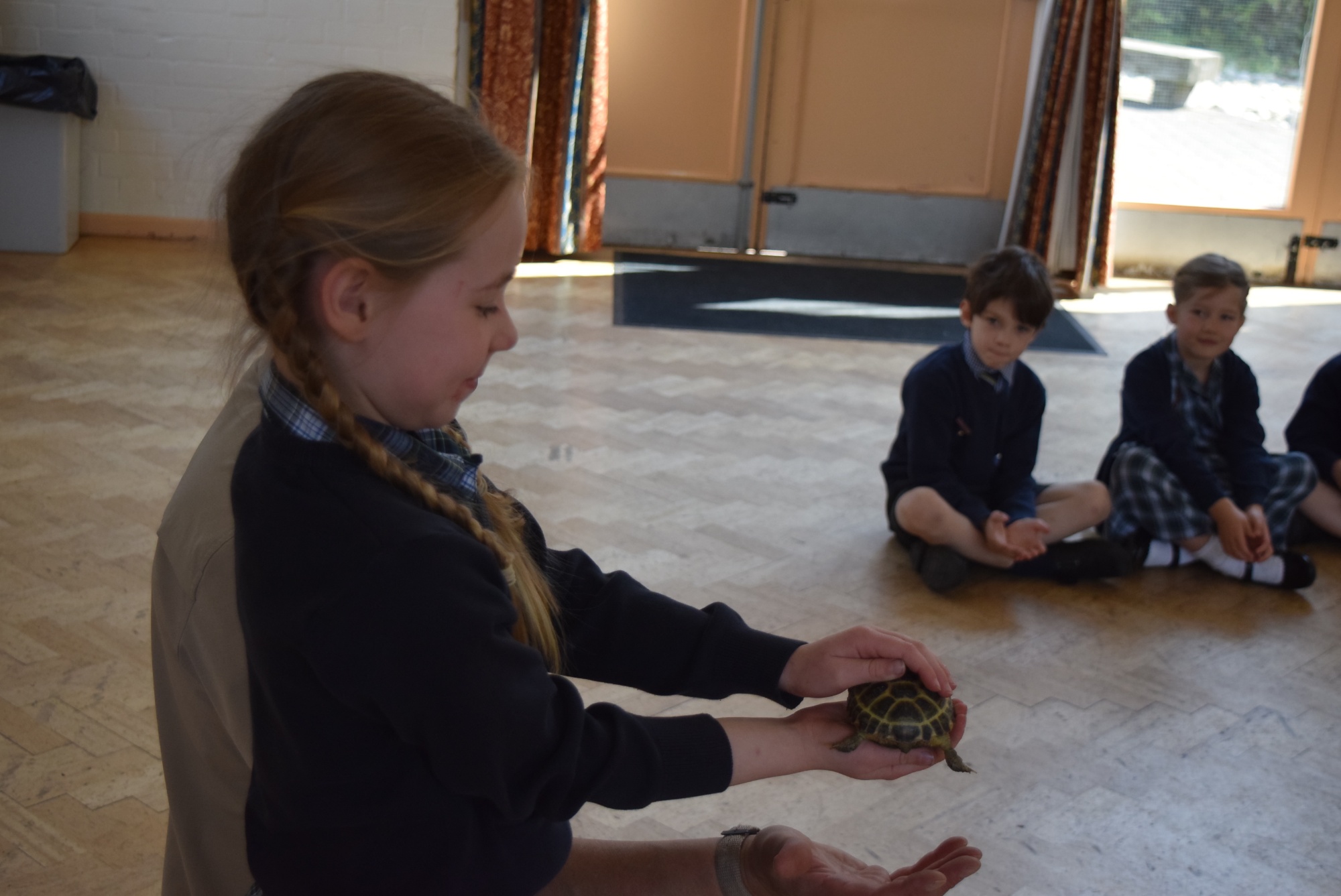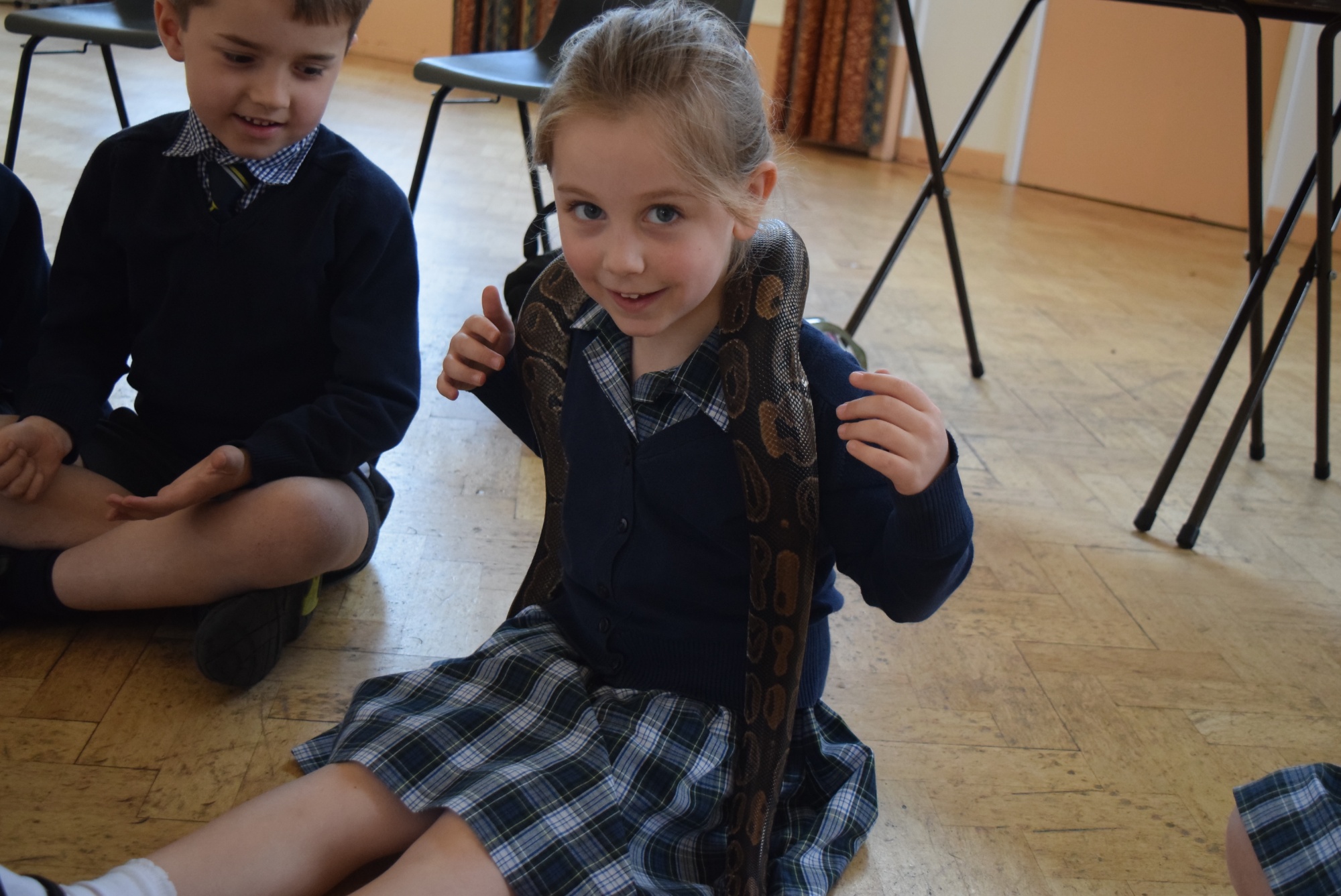 Practical, hands-on experiences bring learning alive and enhance the engagement level across the curriculum. Capturing the imagination of our learners is second nature at Ranby House and opportunities, such as 'Meet a Creature', inspire our children to develop skills, to acquire knowledge and understanding, to express themselves and ultimately to love learning.