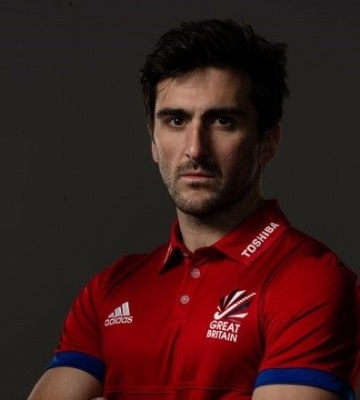 Worksop College's domination of professional sport continues as Great Britain and England Hockey announce that former pupil Adam Dixon will Captain both teams.
Adam has more than 250 appearances for both Great Britain and England. The 32-year-old won gold in the 2009 European Championships, and has also won Commonwealth Games medals on two occasions. He played in the 2016 Olympics in Rio, and is also a well-respected leader at his club side Beeston. He has also played club hockey in the Netherlands, and won the India Hockey League with Kalinga Lancers. Adam was born in Nottingham and, like England men's cricket captain Joe Root, attended Worksop College.
Adam, a Shirley House boy, is delighted with the news, saying: "I'm obviously delighted to be given the opportunity to captain my country. With it there obviously comes a huge amount of responsibility and I feel that at I am at the stage in my career where I can give my all to the captaincy and continue to try give my best performances on the field.
"I don't take this challenge lightly and there's certainly going to be times when the team and myself are tested to our limits over the coming months. However, I feel the squad is in a good position to tackle these challenges head on. Firstly there are some excellent existing leaders within the group who can play a massive role in steering our performances and shaping our team culture. Secondly, we have some real talent across the squad that is hungry to improve every time they step onto the training ground. Both of the above fill me with genuine excitement and optimism for the coming FIH Pro League and Olympic qualification campaigns."
Photo and words credit - Great Britain Hockey