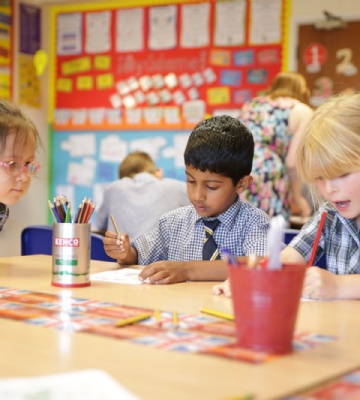 As life gets busier, flexibility is key for busy working parents! We chatted to parent Dr Meena Balasubramanian about how Ranby House gives her peace of mind to enable her to concentrate on patient care.
How does the flexibility offered help support family life?
Given we are in very busy jobs, the wrap-around care and extended timings that Ranby offers is a God-send for us. On very busy clinical days, we have literally used the school from 7:45 drop off at breakfast club to 6:00 creche closing time. I think the main advantage is having the flexibility that this offers as we know they will be safe, well-fed and watered and occupied with their interests when they have such a long day at school. This eases the pressure off us at work and allows us to focus on patient care.
Do the boys enjoy the clubs and activities? What are their favourite things to do?
Yes, they do enjoy all the enrichment activities and sign up to everything going. In fact, my eldest often wants to do several things at the same time! He enjoys his chapel choir singing and multi-skills particularly.
My youngest enjoys his sports - RuggerEds, football, tennis are favourites.
Do the boys ever board? If so, when?
Boarding for the boys is an occasional treat, so they don't board that much. We have avoided using boarding because of work but again, we know it is an option. Last year when my husband was away and I had meetings in London, needing to leave very early, I did book them into boarding, so we know the option is there.
What made you decide to send the boys to Ranby House?
We had always decided to send the boys to an independent school when they were older, at secondary school stage, but an Open Morning visit to Ranby House changed all that. We could see the spectrum of activities, and that they would be stretched beyond their academic year and achieve their potential. It has also encouraged them to take on several music and sporting interests beyond the academics and we want to see that flourish. Although my eldest passed the 11+, we have decided that he will join Worksop College in September. We want a rounded education that brings out the best in our boys.
To visit Worksop College and Ranby House, get in touch with our Admissions Team or sign up to an Open Day. We look forward to meeting you and your family.