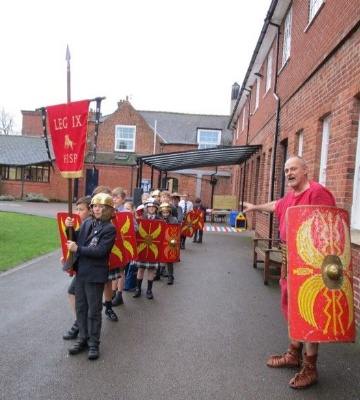 On Tuesday 14 January, Year 4 marched back to the Roman era when they were visited by Gaius Petronius from Legion IX.
The group were shown the different types of weapons and armour - some were even lucky enough to try to them on!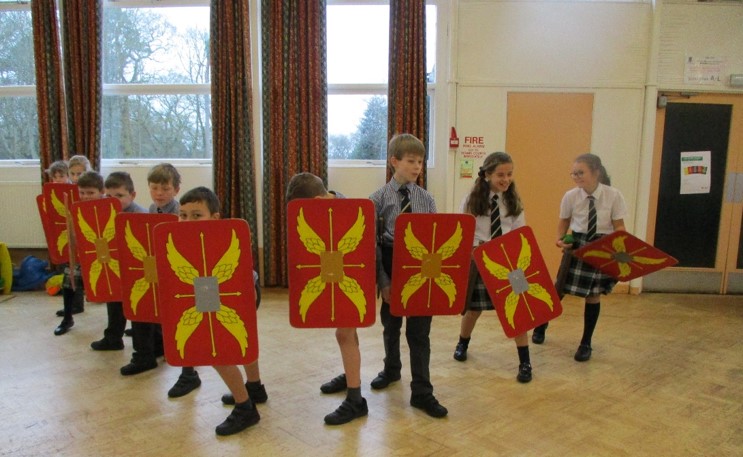 After marching behind the standard bearer, Gaius Petronius taught the pupils different battle formations used before attacking the enemy. The experience finished with a fun quiz to see how much they had learned.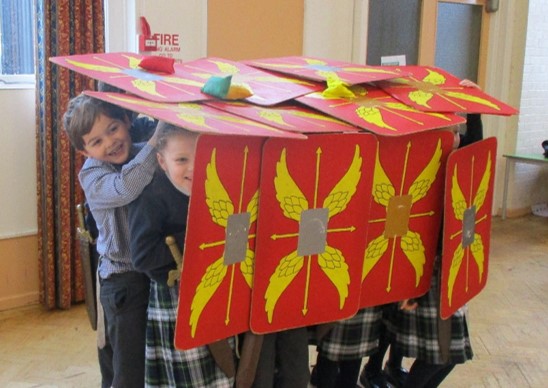 Year 4 Teacher, Mrs Exley said:
"All the children really engaged with the experience and were thrilled to be allowed to 'fight'! A fantastic way to bring their learning to life."