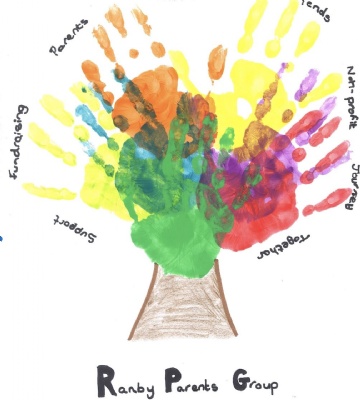 Ranby Parents Group, the school fundraising arm of Ranby House School, Retford, were able to hand over just under £2,000 from their recent winter fundraising event to Newark Emmaus Trust which supports young people in need in the Newark area.
Back in December, Ranby Parents Group, the registered charity that is set up to support the school children and external charities through a range of fundraising activities, held a very successful Promise Auction. Parents generously donated items and their time for an online auction which lasted three days. Auction lots included weekend breaks away in cottages, meals, IT support, West End show tickets, Christmas Lunch hamper and language lessons to name a few, plus the ultimate lot of being Headmaster for the Day.
"This is the third year now that we have held the Promise Auction, and we had some wonderfully generous items donated from our parents and friends of the school,' says Tori Eadington, Chair of RPG. "The bidding certainly became very competitive within the last hour of the auction, and it was really exciting to watch. Parents were telling me how they were constantly refreshing their screens to bag their star prize."
The Promise Auction raised a grand total of £1,712, all of which was donated to Newark Emmaus Trust.
"We are always keen to support local charities where we can," explains Lucy Truscott, Treasurer of Ranby Parents Group. "Newark Emmaus Trust is one of my local charities, and with their remit to support young people who are homeless or need specialist housing, we thought this was quite fitting, especially at Christmas time. We were delighted the auction raised so much money for them, and really hope it enables them to give opportunities to some young people locally, and provide them with a safety net at a crucial time in their lives."
Newark Emmaus Trust covers all of Newark, and also provides a purpose-built training centre.
"We are extremely grateful to all the parents at Ranby House School for raising an incredible £1712 from their Promise Auction, which they held in December last year," says Nicola Burley, CEO of the Newark Emmaus Trust. "The funds raised will go a long way in helping us to provide young people with the skills they need to become confident enough to live independent lives. We cannot thank Ranby House School enough."
With the on-going crisis situation with COVID-19, charities such as the Emmaus Trust need support even more than ever.
'"Like everyone else, we are finding the Coronavirus situation to be a challenge - particularly when we need to make purchases for 46 young residents," continues Nicola. "Bulk-buying is obviously an issue. Any help with donations of food or household items at this time would be much appreciated."