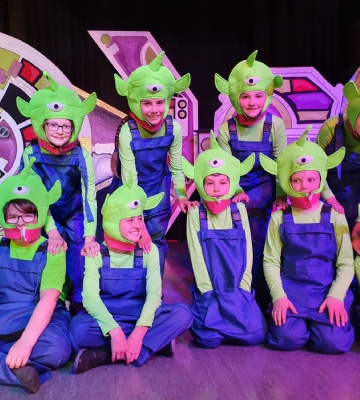 Star Warts, the story of galactic goofballs on their space adventure light-years from home, is the latest hit show to be aired at Ranby House PAC.
You may be thinking that Star Wars, the epic space opera media franchise and worldwide phenomenon, had taken to the PAC stage, but you would be extremely wrong. A production much more exciting took place at Ranby House last Friday, and they didn't need months of rehearsals and $11 million, just a group of enthusiastic Year 5 and 6 students, and five days to prepare…
If you're looking for a good chuckle, some catchy music and groundbreaking performances, then this is the show for you. It is set in a galaxy far, far away, where Daft Ada and her nephew Luke Warmwater live on Junction 51, their quiet space station. The pair soon learn of the evil Umpire and his dark desire to conquer the universe when Princess Nebula's ship crashes into them. They follow Princess Nebula in her rebellion, and a few characters tag along including Toby Wonky Nosebleed, Zak Solo and Nigel the Nookie. The team speed through the galaxy to the Umpire's High Tower on Planet Wimbledonia. Can they defeat the Umpire's attempt to strike back?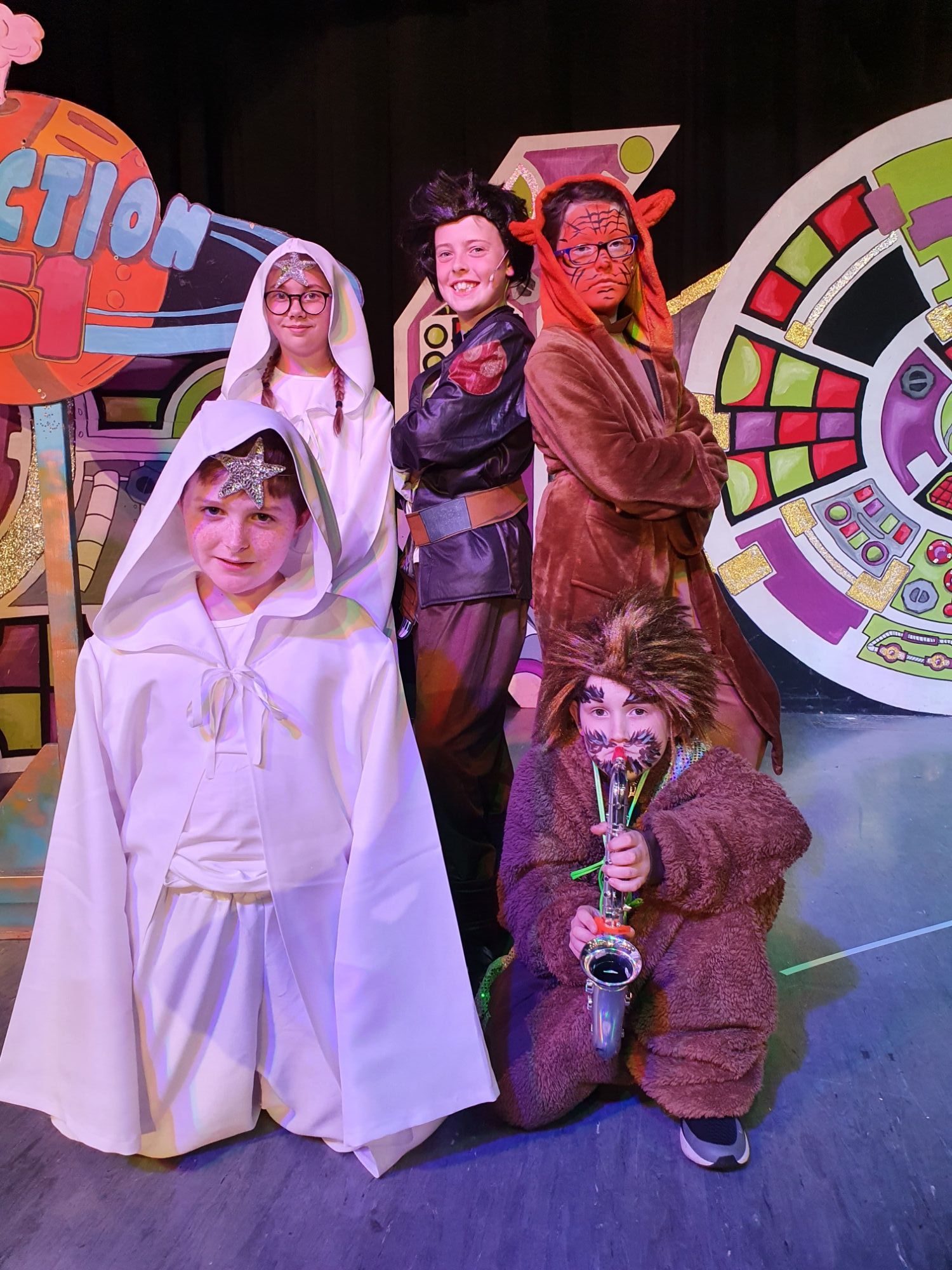 Star Warts has also been given a truly splendid cast throughout the ranks, with the brilliant casting of Year 6 pupil and stage star Jonathan, and Year 6 Niamh as the nonsensical Daft Ada, who provides many a laugh throughout her performance. A beautifully chilling solo was given by the actress who depicted an incredible performance as Princess Nebula, while William, Year 6, as Zak Solo, was hilarious with his cleverly delivered one-liners. A special mention goes to Harry, Year 5, who performed every number centre stage, with his energy never lagging. There isn't a stage in the world which could be as packed full of talented and enthusiastic children.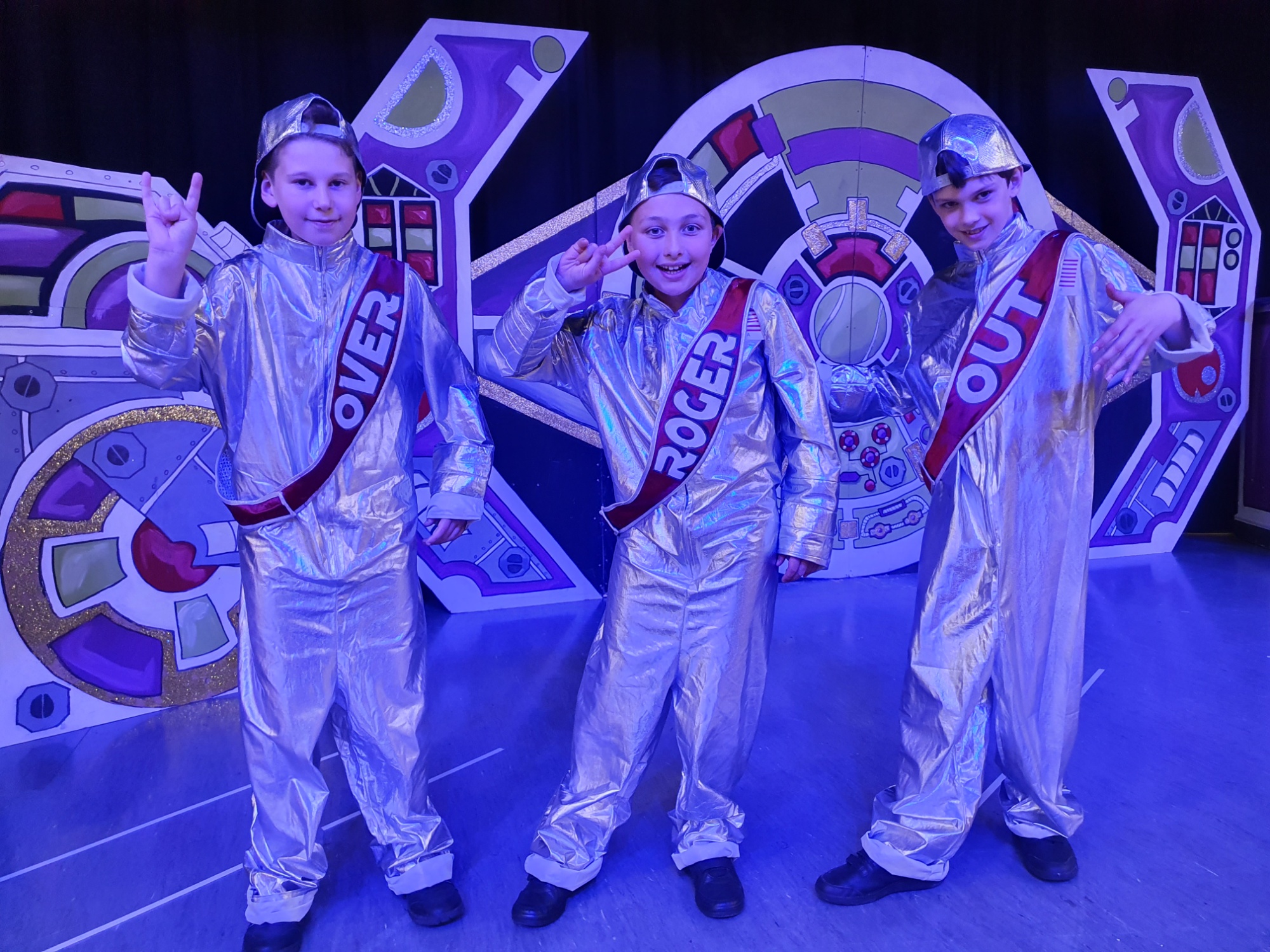 I simply couldn't conclude this review without mentioning the hilarious Diddly Squits; what a rave! You cannot help but chuckle every time they grace the stage, and their performance of 'We are the Diddly Squits' was a hoot. However, that wasn't the only noteworthy musical score. 'Squeeze the Sauce' and 'The Umpire Strikes Back' were also numbers to remember, with each lyric being enthusiastically delivered by every single performer.
The children have done themselves extremely proud, with high energy, beautiful vocals and strong performances from start to finish. There were certainly a few gasps from the audience when it was revealed that they pulled the whole showcase together in just five days.
"It is the best British musical since The Phantom of the Opera!" - Hannah Peacock for Worksop College News.

"Extremely clever casting for every single cooky character." Mr Thorpe for Ranby House.