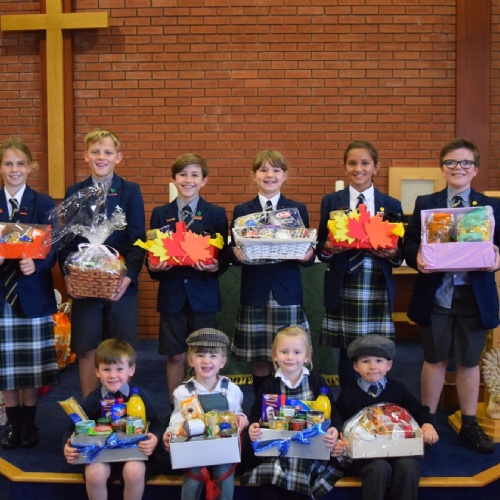 Our prep school pupils have had a busy morning taking part in the annual Ranby House Harvest Festival.
The whole school from Nursery to Year 6 were involved.
Nursery & Reception sang 'Big Red Combine Harvester', Years 1 and 2 sang 'Oats and Beans and Barley Grow' and the choir anthem was 'Thank your Lucky Stars'.
The food gifts have been distributed to local residents and will be shared between Retford Food Bank and the Cathedral Archer Project in Sheffield.
Thank you to everyone who donated!