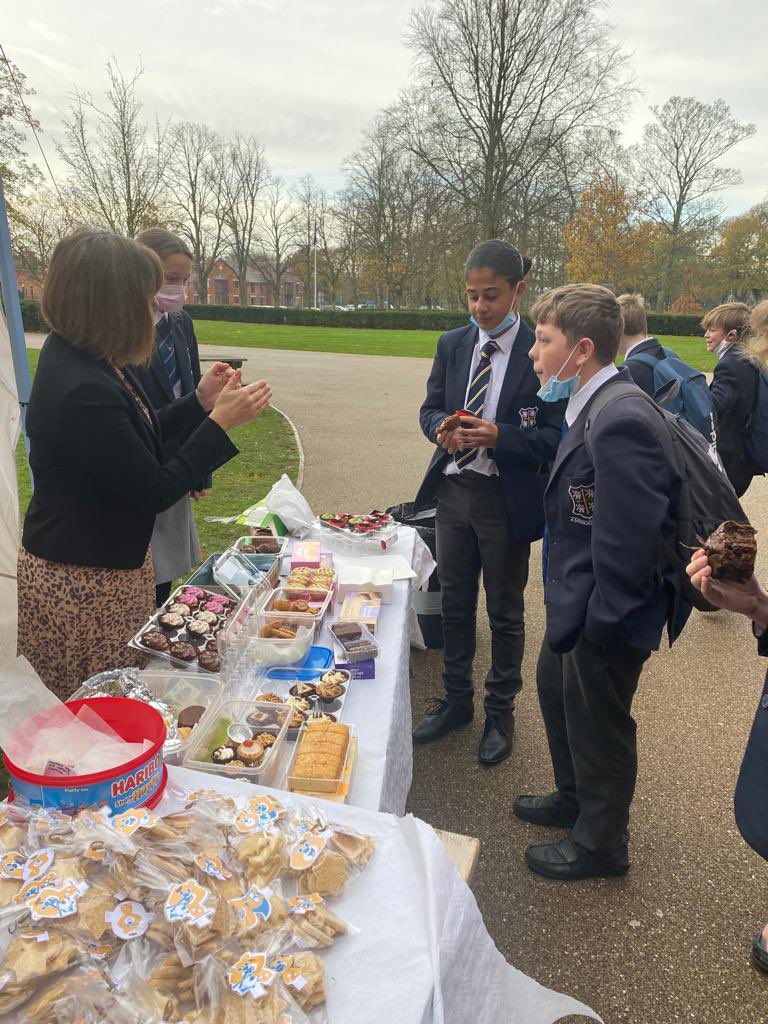 Connecting with the people around us, family, friends, colleagues and teachers, is the cornerstone of life which support and enrich a person's life. In a bid to get staff, students and parents talking, we are holding a community bake sale. Staff and students can purchase cakes during break times throughout the day and parents are invited to share in the day with a treat at pick-up.
Bring your coins and conversation and take the opportunity to connect with people in our community - perhaps someone you've never spoken to before!

Cake donations are gratefully received and can be left on the table in the ante-hall on the morning of Monday 9th.
Cakes will be priced at £1 each and students are asked to bring in money to spend if they so wish.