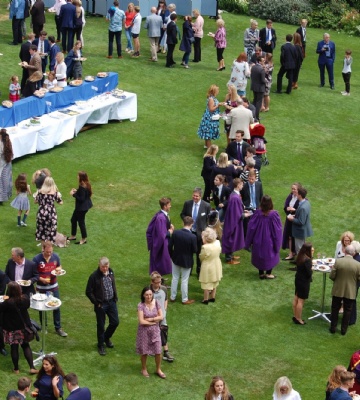 The final arrangements are being put in place for this year's Prize-giving event at the College.
The annual event offers the opportunity to recognise and award outstanding students, in both academic and personal achievements.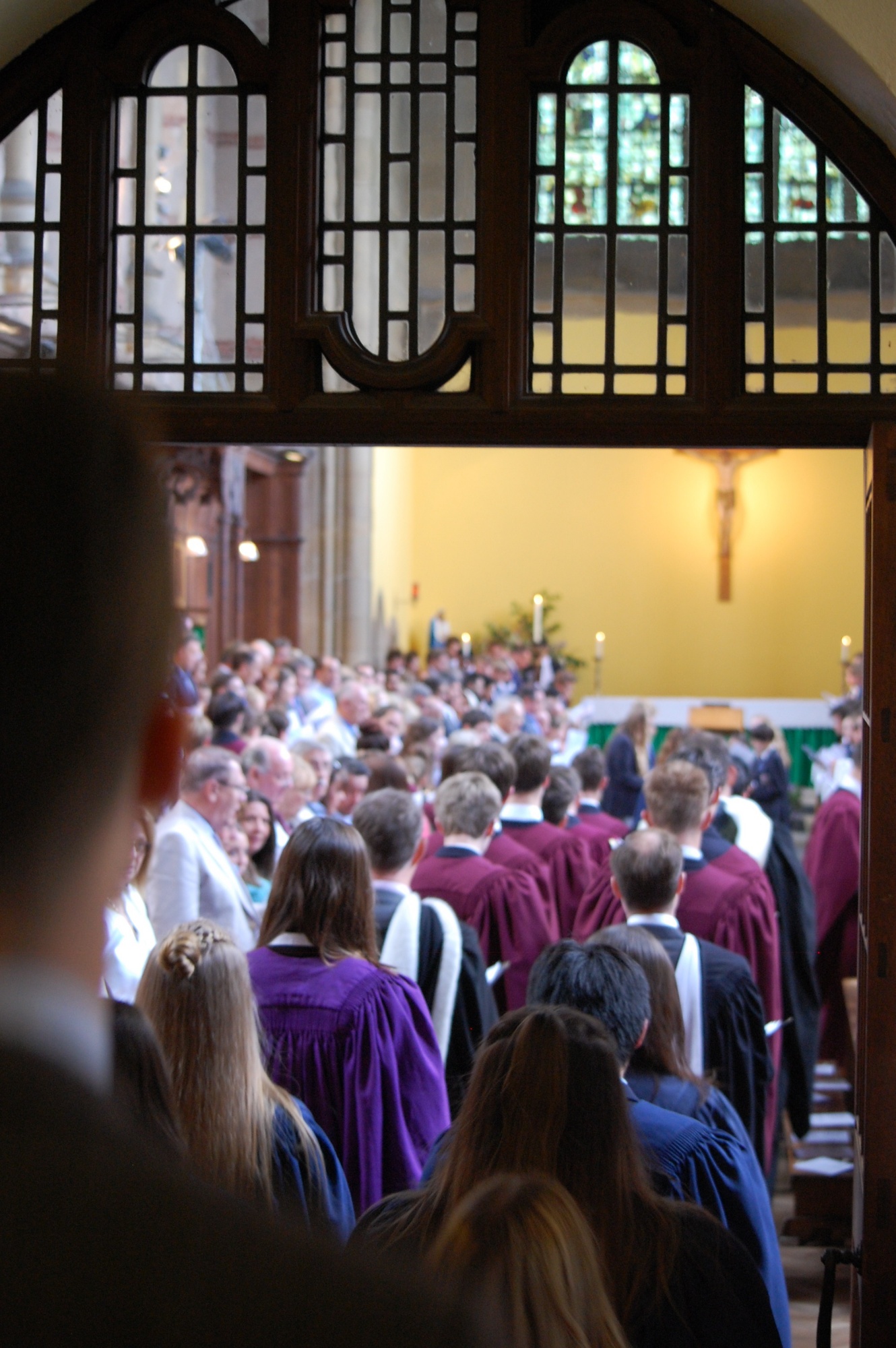 This year, attendees can expect augmented reality, musical and theatre performances, science experiments, Art, Sport and more.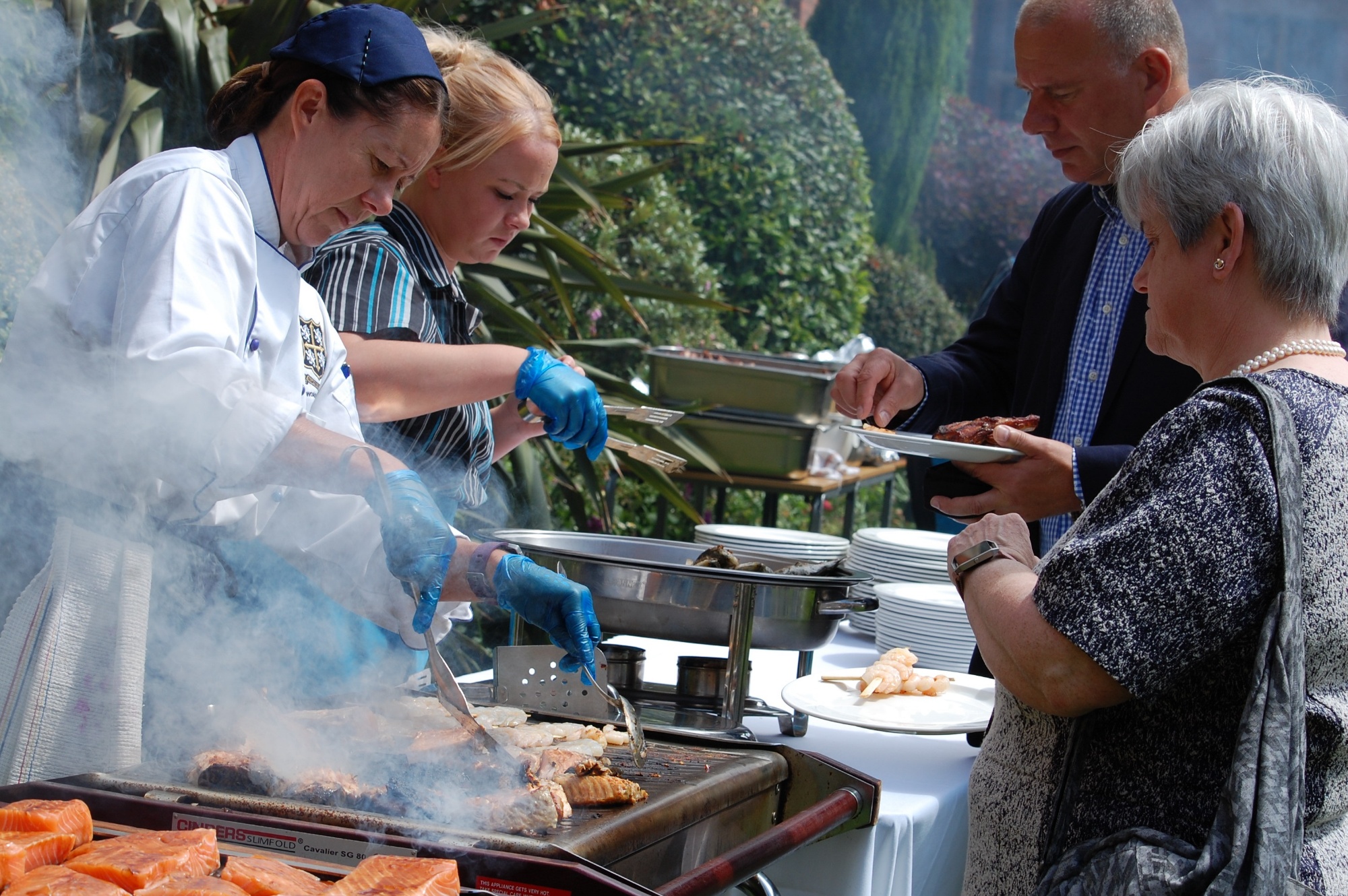 The Day
10.00am Prize giving Ceremony in St Cuthbert's Chapel
11.30am Welcome drinks in the Quad
12.00pm Lunch is served
1.00pm Exhibitions and events open across the site
1.00pm Cricket: 1st XI Team vs the SCR XI
1.00pm Concert featuring VOX, the Schola Cantorum and solo performances
1.30pm Interactive science experiment in the Chemistry Lecture Theatre
1.30pm Homemade Cream Teas are served in FN2 by our Leith's students
1.30pm Pimms Bar opens
2.00pm Performances from the Lion King in our Theatre.
3.15pm Musicians from across the school come together to perform solos and duets
4.00pm Afternoon Tea on the Headmaster's Lawn,with entertainment from Big Bert's Band
4.15pm Address from the Captains of School as they hand over to next year's team
Read on for more of what you can expect...
Augmented Reality
Visit Churchill Hall and immerse yourself in a Virtual Reality world to experience space, the human body and visit historical places. Or try your hand at creating 3D Art - you could even render some of our own DT projects.
Sporting matches and a chance to 'Beat Barnes'
Watch the 1st XI cricket team face off against the best the teaching staff have to offer in the glorious surroundings of the 1st XI cricket pitch. And over near Portland House, our 1st XV player Joe Barnes will challenge you all to 'Beat Barnes' in a test of passing accuracy for all age groups and abilities.
Design & Technology Showcase
Head to Churchill hall and through to the Design & Technology department – where the team will be exhibiting all the work from this year's GCSE and A Level courses. Both portfolio and practical work will be on display in Churchill Hall and the D&T centre.
Science Experimentation
Join Dr Young in the Chemistry Lecture Theatre for a visual and interactive introduction to chemistry. Expect bangs, flashes and explosions!
Art Exhibition
A collection of artwork from across all ages groups, as well as Fine Art and Photography at GCSE and A Level. View sketchbook work that shows the creative process from development of ideas and connections to artists - right through to finished pieces.
Musical Performances
Three opportunities during the afternoon to enjoy the work of our musicians, featuring chamber groups such VOX, Schola Cantorum, the saxophone quartet and the brass and string ensembles. Bert's Band will provide the musical backdrop during the Prefect's handover on the Headmaster's Lawn
Cream Teas are served
Visit FN2 from 1.30pm and Cream Teas will be available. Enjoy fresh home-made scones and preserves, made and served by the Sixth Form Diploma students. There will be prize winners' work to peruse, and a moment to rest and enjoy the culinary creations.
Theatre performances
Take a seat in the theatre and watch our drama students showcase their talent through a variety of performances - including pieces from the Lion King, as well as GCSE monologues and LAMDA duologues.
Test your observation skills
Our Combined Cadet Force has an observation challenge for you! Come and have a go and test your ability to identify items under pressure. And alongside the CCF exhibition, you'll find some of our DofE students who are keen to talk to you about the awards they are working toward.
Pimms O'Clock
And finally, our Parent Association invite you to join them in the Pimms Bar, where they will be serving from 1.30pm onwards.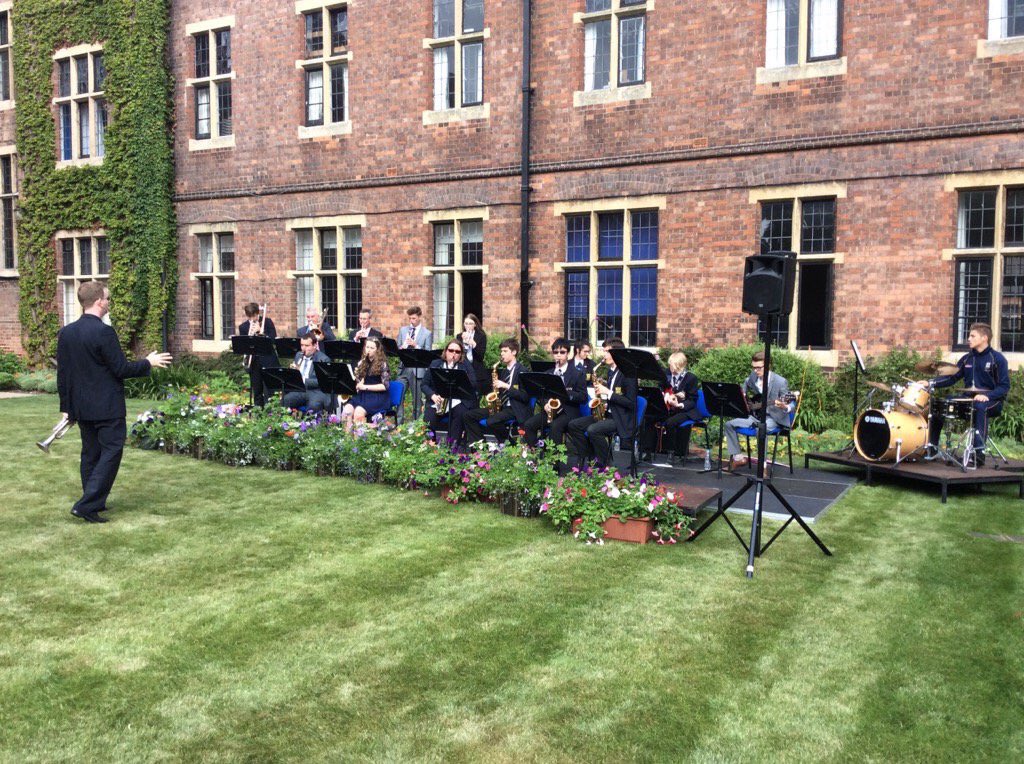 The day promises to be a fantastic celebration, now all we need is the sun!
If you haven't yet purchased your tickets for the event, you can do so HERE. It promises to be an exciting day!