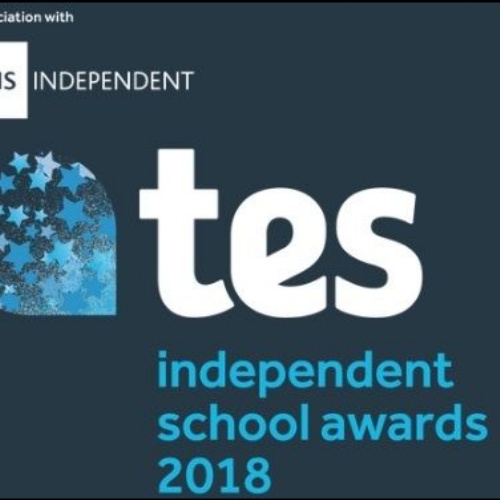 The category recognises senior teams that demonstrate excellence in strategy and direction. The nomination comes after the school submitted an entry in the summer.
Headmaster, Gavin Horgan said:
"We are rightly proud of the achievements and outcomes of the past year and what this adds to the experience of our pupils across both sites. From driving academic standards to an extensive programme of refurbishment, ensuring the best use of resources, to the recruitment of new staff – everything we do is in relentless pursuit of progress for our pupils. This is a team effort and is a reflection of the hard work and dedication of all our staff."
Key highlights from the past year have included:
• Strengthening the Resident Graduate teaching programme – offering university graduates a year's experience as a teacher in boarding school, whilst bringing fresh ideas and new perspectives
• Visual identity – a brand refresh across the school, bringing together the two sites under one identity. Roll-out of new website and parent app for September 2017
• Transport – pupil bus service brought in-house for financial, pastoral and operational reasons, offering a better service for our students
• Clear lines of reporting – Re-configuration of the leadership team, promoting from within to create a Deputy Head (Pastoral) role that heads up all pastoral issues
• PSHE – expansion of this programme, including appointing a Head of PSHE to embed student well-being across the school
• Sixth Form team and tutors – restructured leadership of the Sixth Form (Head of Sixth Form and two deputies, plus 16 additional members of staff dedicated to individual tutoring)
• SLT Co-opt – as part of our SLT Co-opt programme, Dr. Sam Koon is challenging the perception of what it means to be a non-academically selective school, whilst putting in measures to ensure teachers are constantly striving to deliver on the school's aims
"The newly-formed Senior Leadership Team has performed well in the past year, instilling renewed confidence in the strategic direction of travel and with the results to prove it."
Colin Anderson, Chairman of Governor's for Worksop College & Ranby House
The awards ceremony will be held at the prestigious Grosvenor House Hotel in London's Park Lane on Thursday 8 February 2018.
See the full list of nominees here.