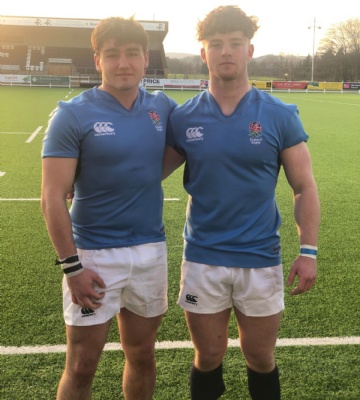 Hard work and perseverance paid off for Year 13 pupil, Will Harding-Terry.
Will has been selected to represent his Country as part of the England Counties U18 squad travelling to Ireland this April.
Will's mum, Michelle said:
"He's worked for 14 years to achieve this accolade, and experienced many rejections during the process. If nothing else it has taught his some valuable life lessons, and helped build his determination and resilience over the years."
Will's selection was made following a national development weekend at Stourbridge RFC.
The squad will prepare for the fixtures on 18 April at HMS Temeraire in Portsmouth. The first match will take place on Wednesday 24 April followed by the second game on Saturday 27 April.
Congratulations Will! – We wish you the best of luck in Ireland.