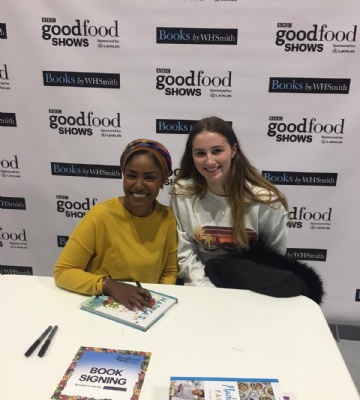 Year 10 and 12 Food & Nutrition students had a fabulous culinary experience at the BBC Good Food Show last week - sampling a wide range of food products and watching demonstrations by famous chefs.
GBBO winner Nadiya Hussain inspired students with her Chinese 'bao buns' filled with tuna sashimi, spring onions, chilli, sesame seeds and soy sauce. The buns were unusual as they remained white in the steaming process and also took on a very soft texture. Her sweet offering was a biscoff tray bake which seemed very easy to make - students are looking forward to the release of her next cookery book in July!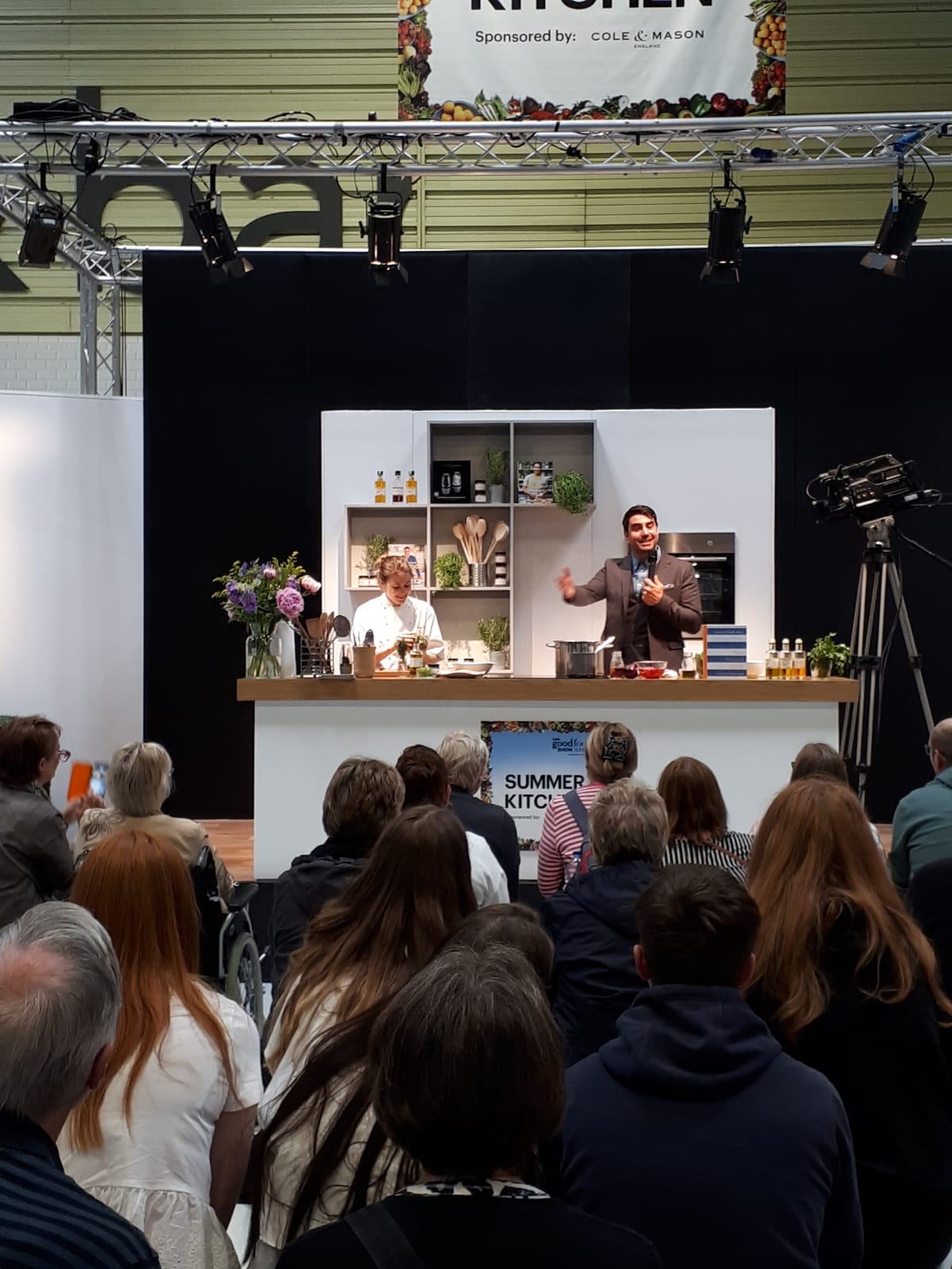 Emily Roux (Michel's daughter) impressed with her precise style of food preparation when creating fish carpaccio with rocket and chilli dressing. The Y10 students particularly liked 'the range of local products', the 'new cheese flavours - leek!', and seeing 'people's ideas for new food products come to life'.