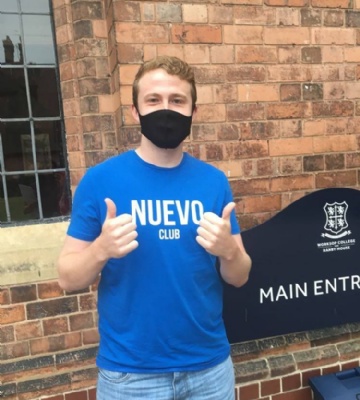 A strange day for all this morning as teachers and pupils gathered to open their A level results. As with every other school in the UK, today's results were based primarily on predictions. Based on past work, mock exams and student ranking, these results were then standardised according to factors including a school's past performance and pupils' past exam results.
However, despite almost 40% of A level results nationally being downgraded, the school has some excellent grades, with (as per 2019 grades) almost 30% of pupils awarded A* and A grades. As a broad-ability, non-selective school, Worksop College has an impressive academic background, last year seeing the best A level results across all North Nottinghamshire schools.
Amy Wu has cause to celebrate today; her A in Maths, A in Chinese and B in Chemistry sees her going to UCLAN this year, where she will begin studying Medicine.
Her classmate Sarah Handley from Dinington is also over the moon – an A* in Biology, A in Chemistry and A in Maths means she's been accepted to Sheffield University to study Dentistry.
"I got my first choice, so I'm incredibly relieved," says Sarah.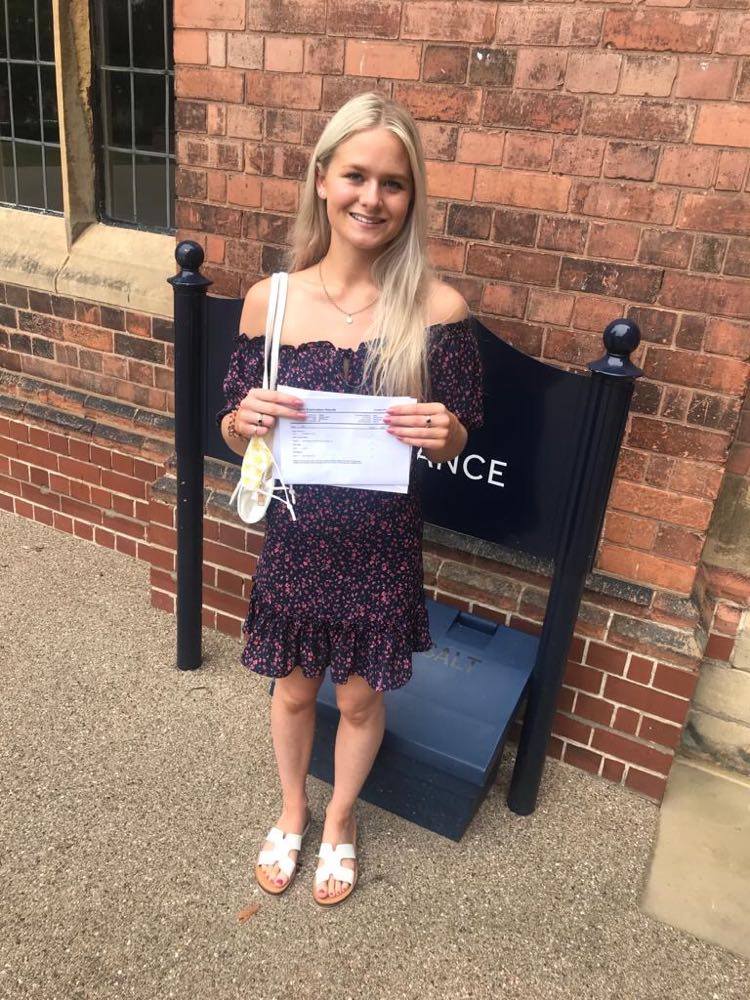 There were emotional scenes in the car park as anxious parents awaited results. Ben Morris, whose B, B, D results mean he's off to Northumbria University is over the moon – a sentiment shared by mum. "It's just been so nerve-wracking for everyone", she says. "They've all coped so well during lockdown; the remote teaching has been excellent."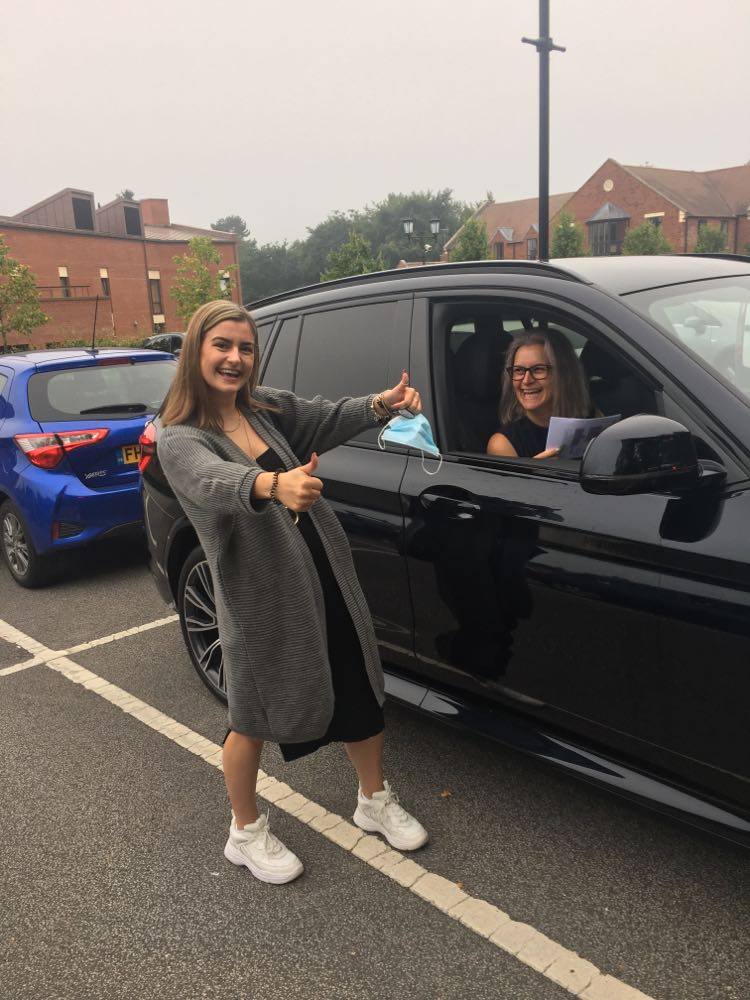 Looking on is Victoria Bak from Worksop. Daughter Ruby has just secured an A, A, B which will see her joining King's College London to study Music. "What a relief!" says, mum.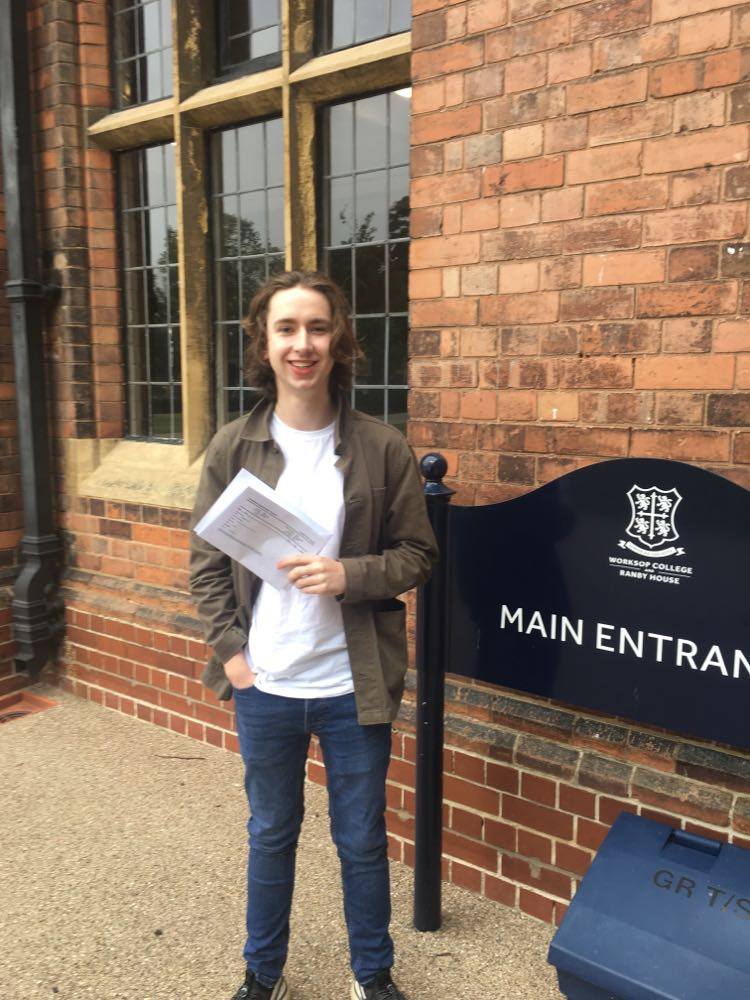 Joe Lippitt from Elmton also has cause for celebration – learning he's been awarded an A* in Maths, A* in Latin, plus A grades in both Chemistry and Further Maths. Joe will be going to the University of St Andrew's to study Classics.
And it's not just local students who've excelled – Georgian national Mariam has been awarded an A* in Maths, A* in Further Maths and an A in Physics. The results mean she will be studying Astrophysics at the prestigious École Polytechnique in Paris. Classmate Balsa has done equally well. Hailing from Montenegro and joining the school for A levels, his A*, A*, B grades have secured him a place at Michigan State University in America.
However, despite the excellent results, the school has anomalies - with a couple of students receiving grades lower than expected or than those put forward by teachers, as part of the Centre Assessed Grades scheme.
"It goes without saying that we are very pleased with the excellent results", says Headmaster Dr Price. "For the vast majority, pupils have received the top grades that reflect their sheer hard work and determination. This, however, is not the case for every single student and there have been a few grades awarded that we are shocked and disappointed with. We will most certainly be supporting our students to challenge these grades and will do all we can to help secure the right results. These young people have worked too hard and for too long – showing unbelievable resilience over the last six months – it's our duty to make sure we help them over this final hurdle and send them off to their next step in life with the outcome they deserve."
Learn more about Sixth Form at Worksop College by clicking HERE