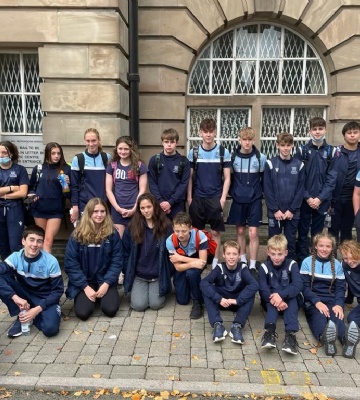 Last week, Worksop College won the ISA Midlands swimming gala at Walsall and, in the process, had a number of swimmers qualify for the next stage.
Going forward, ISA midlands will select a team to represent the region at the Olympic Pool in London on Sunday 28th November. This is a great event and an unbelievable experience for our swimmers. Head of Sports Performance, Ian Parkin was full of praise for the swimmers and coaching team as he said:
"The Worksop College swim team performed really well on the day in Walsall and that can be seen by the team and individual race results which can be accessed at https://isamidlands-senior-swimming-2021-2022.squadintouch.com/ Everyone who clocked the fastest time in their heat will be selected to represent Midlands in London, but at this stage we are awaiting confirmation of the individuals this will concern, and the final relay selections. My thanks go to Mr Franse for the programme that he puts in place as well as the quality coaching support we receive from our partnership with Worksop Dolphins".
Swimming scholarships are available for talented swimmers and more information can be found on the eligibility criteria through our admissions department.
If you are interested, please sign up to our virtual Scholarship Information Morning on Saturday 6th November HERE.