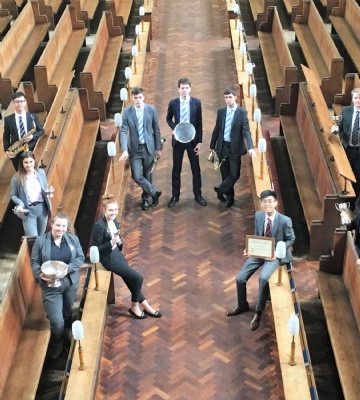 Every year Worksop College students enter the Worksop Music Festival, a regional competition which attracts hundreds of competitors.
We caught up with Director of Music, Mr Uglow, for a run-down of the event.
"This year fifty students entered the competition, many entered multiple classes giving a total of 139 entries from the College overall. The educational benefit the pupils receive from this process is huge and whilst being a winner is not what entering such a festival is all about, we were nevertheless delighted that the committee wished to invite a number of our students to perform at The Crossing Church in Worksop town centre. Special congratulations go to Ruben Dales and Sebastian Madigan for being awarded additional category prizes at this concert. Probably the most coveted prize of the festival, Rotary Club of Worksop's prize for the "most promising instrumentalist under 19 year" was awarded to Bryan Wong."
Congratulations to the winners and well done to all students who took part in the event!