Freya, 17, Yr 13
I started My Worksop College and Ranby House journey in Year 5, after attending St. John's Primary School in Worksop.
I love the sense of community, especially within the House system – as it enables everyone to be included and contribute with their individual strengths. I also enjoy the well-rounded educational experience of Worksop College, as I feel it is equipping me with skills, such as independence and communications, necessary to thrive at university and beyond.
My favourite subject is history, as I love to explore the past in order to find solutions for the future.
I am also involved in the School Council and I am a House Sacristan – representing Gibbs in the wider community.
When I leave Worksop College I plan to study History at university with a view to go on and study Law.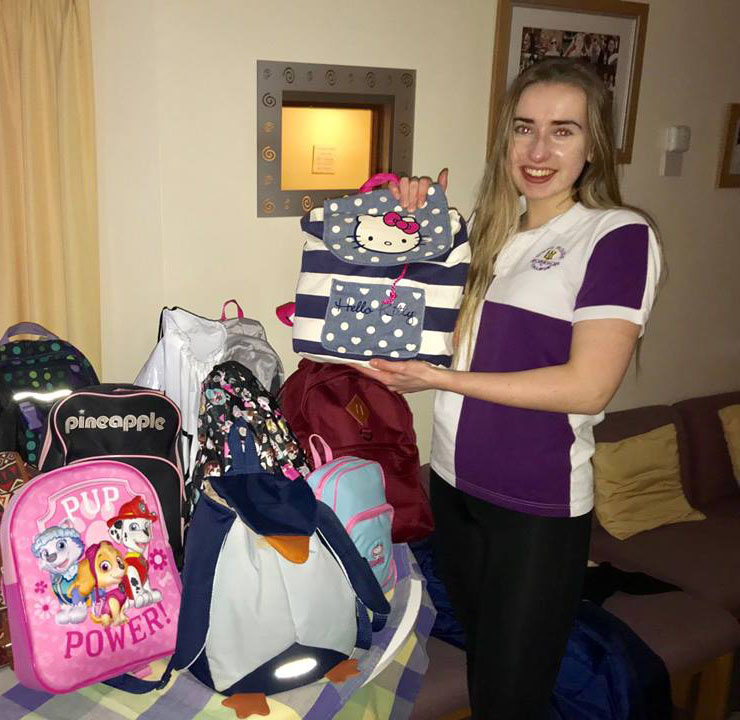 Get to know you better
What is your favourite TV Show? - Plebs
What is your favourite band/artist? - Bruno Mars, 5 Seconds of Summer, The Killers
Do you play any sports/musical instruments? - I play as much sport as possible, 1st team hockey and netball.
What is your favourite food? - Chocolate
Any hobbies outside of school? - I am an ardent football fan and go to Sheffield United as often as possible with my Grandad.
If you could have lunch with anyone in the world, who would it be and why? - Malala Yousafzai because she is an inspiration, especially for girls, but also for the younger generation to recognise they too can exercise their political voice.